Edge London decided to rebrand in 2019 and asked me to build robust branded templates, provided detailed guidelines and training, design and build interactive and animated credentials, and format existing and new case studies. 
The brand itself is bold and colourful, using typography variations and black and white imagery to support key messages.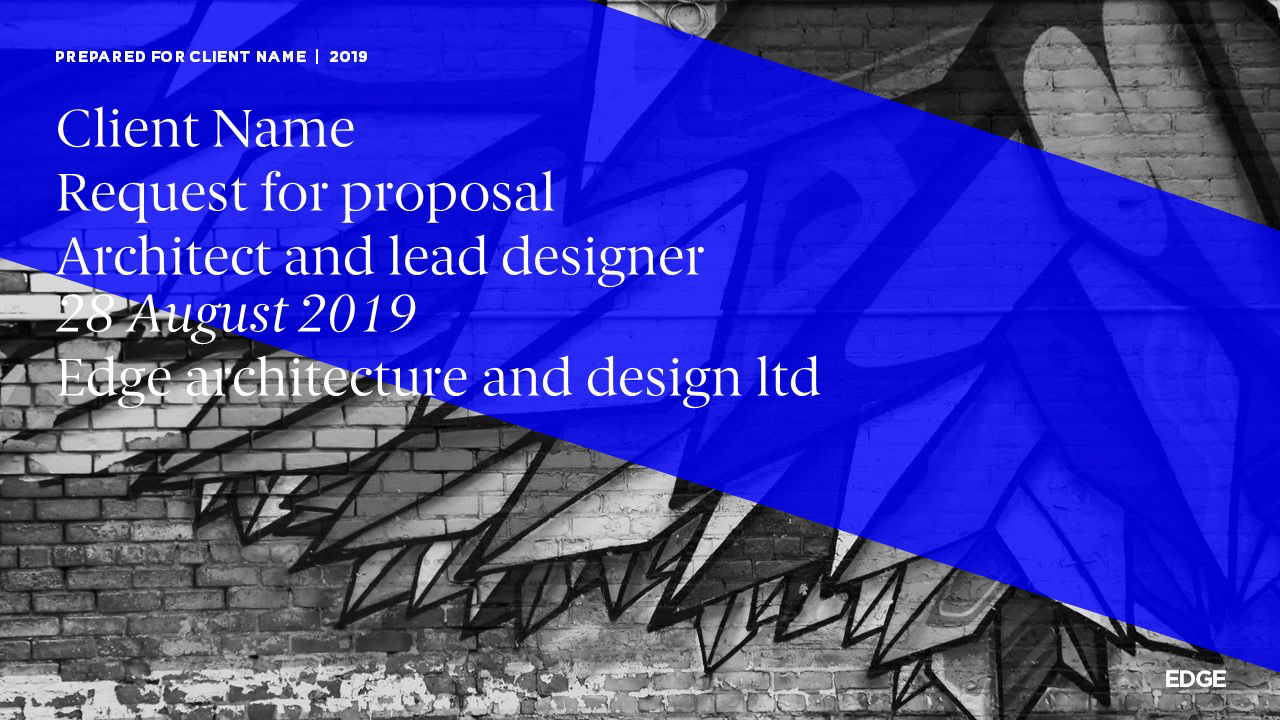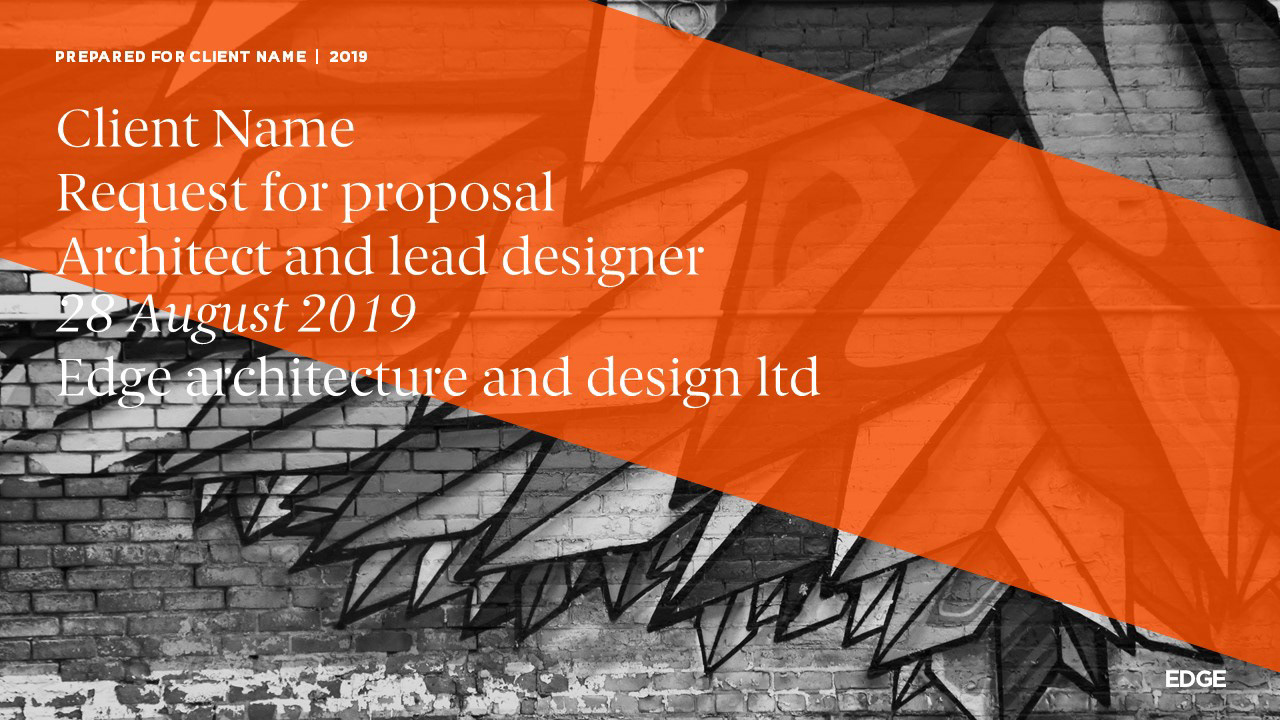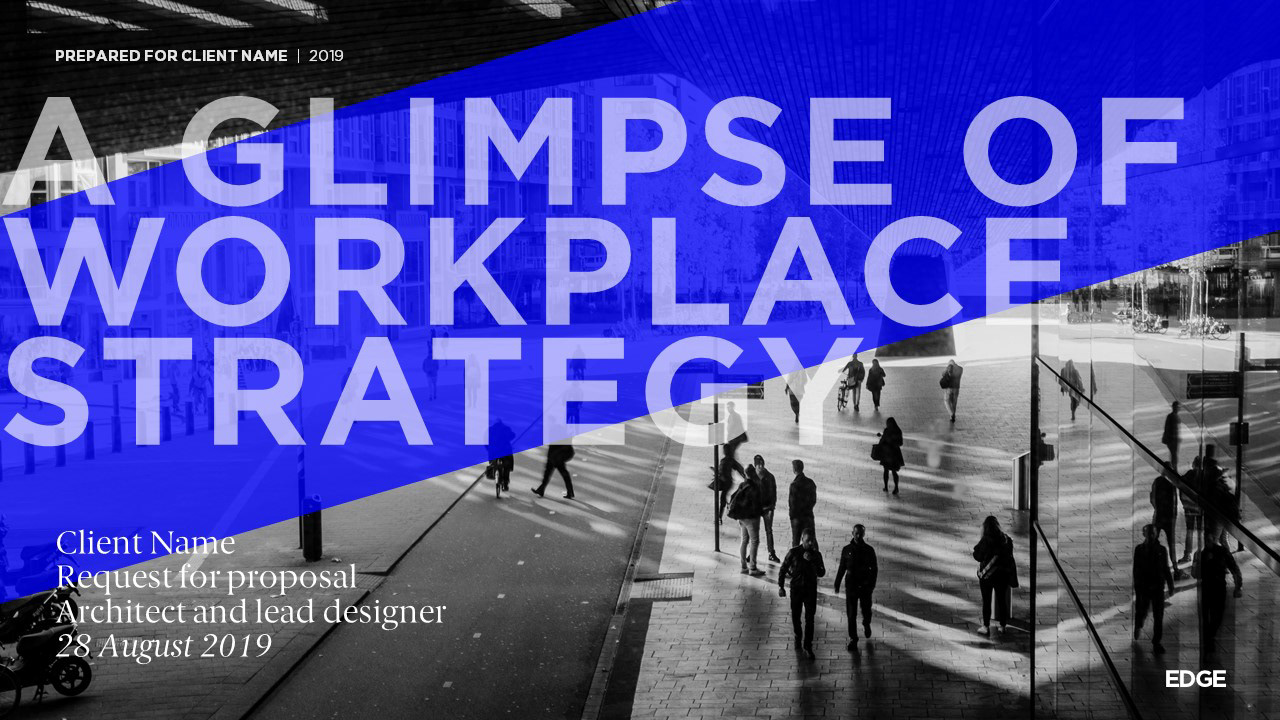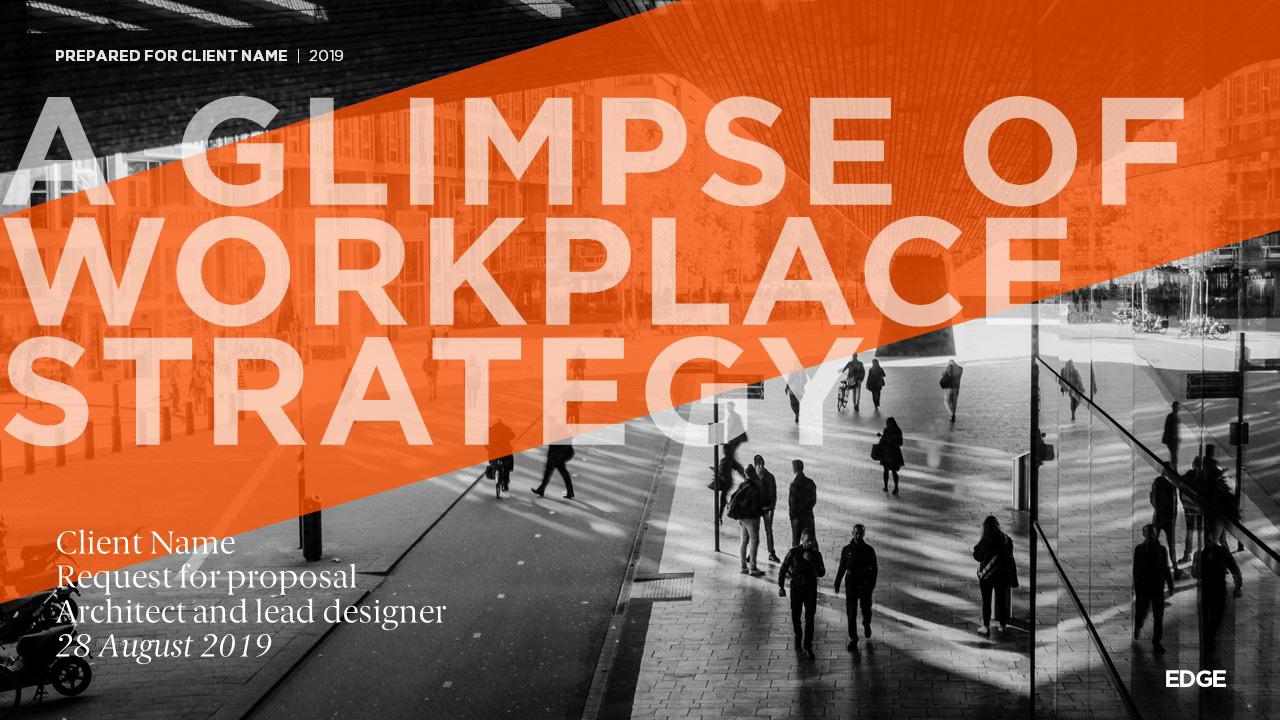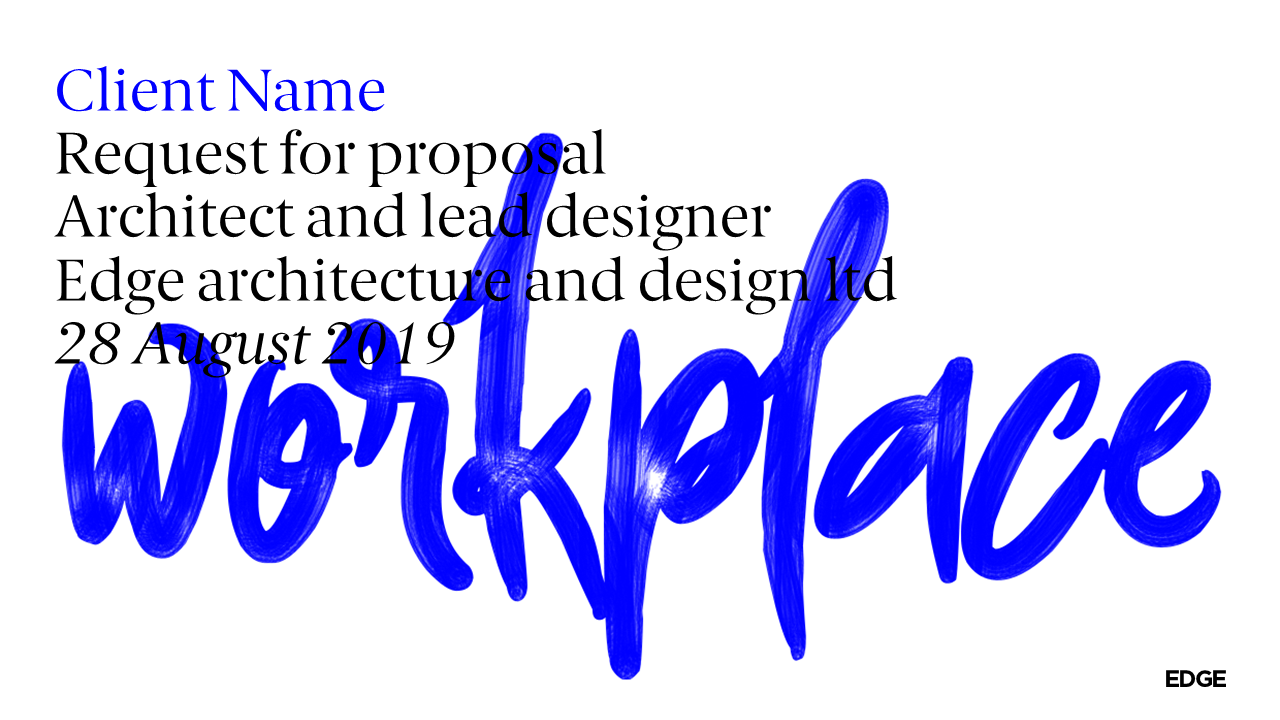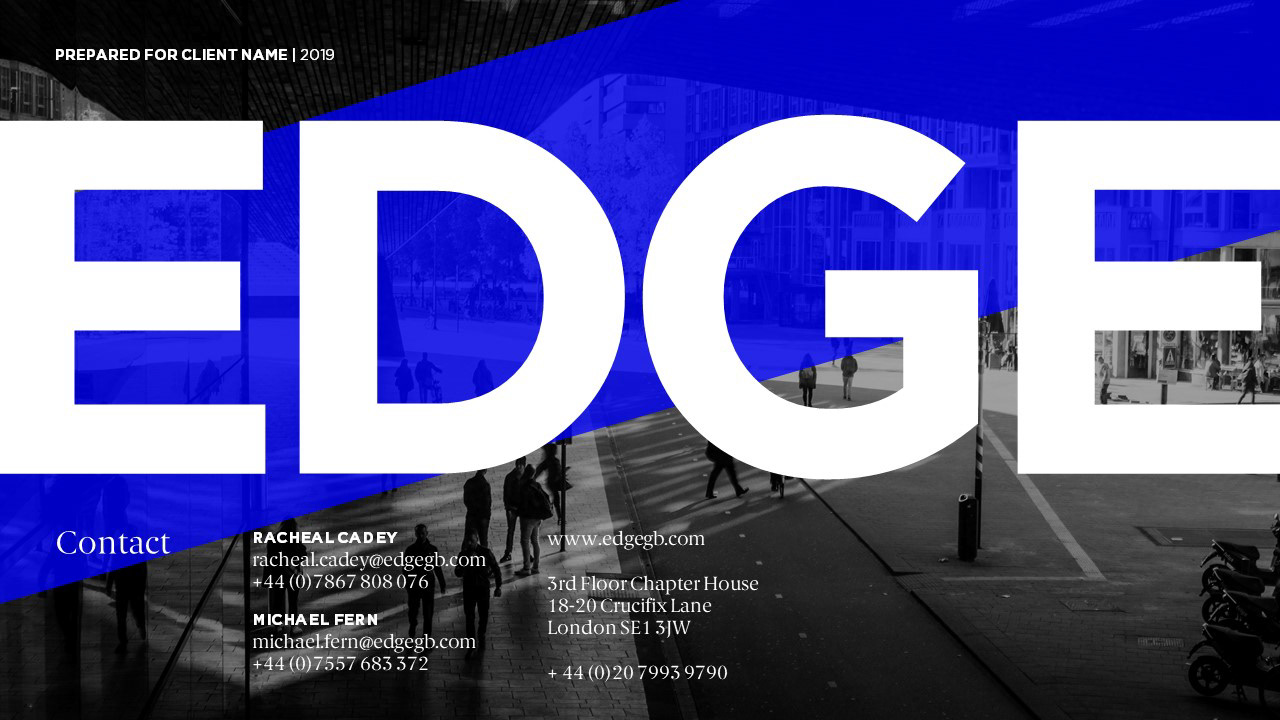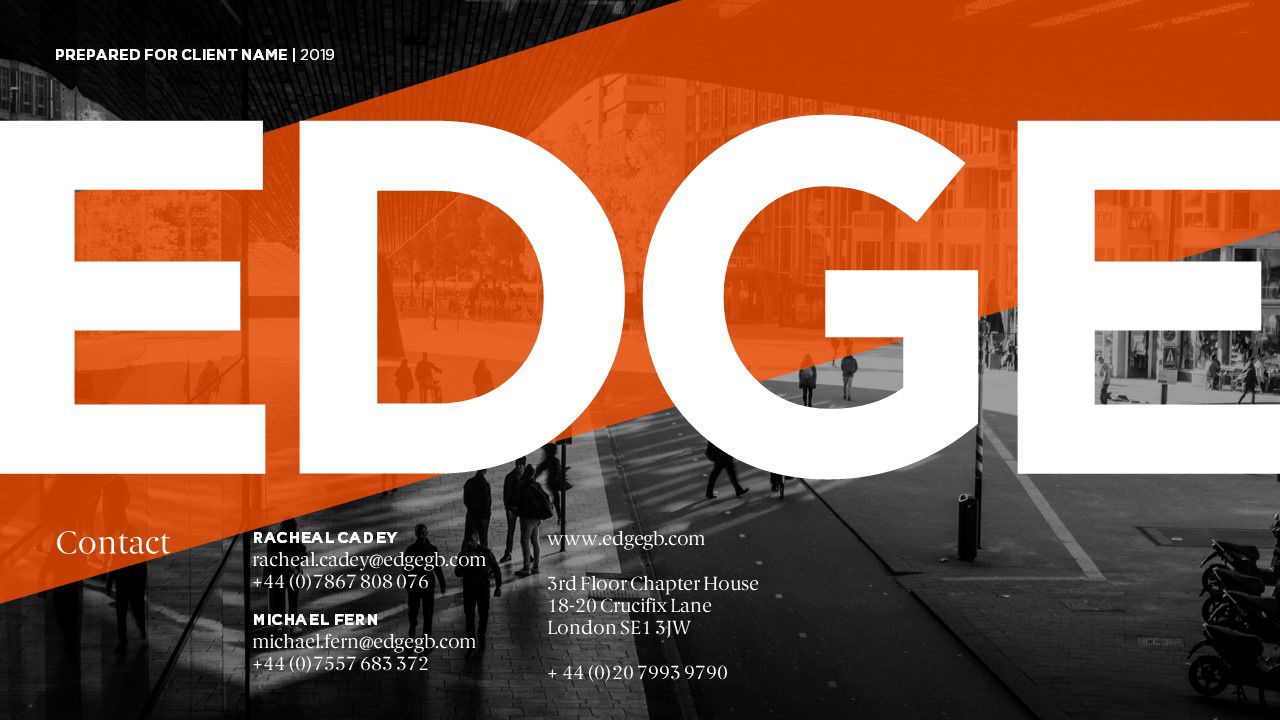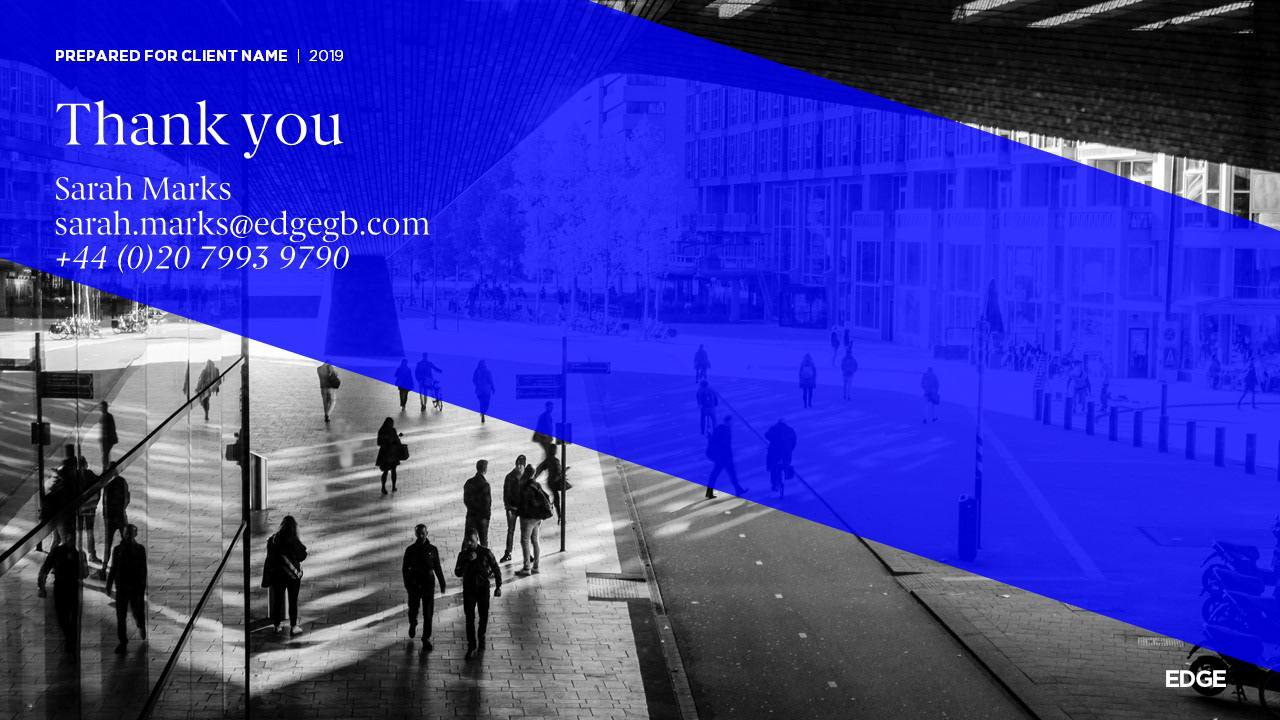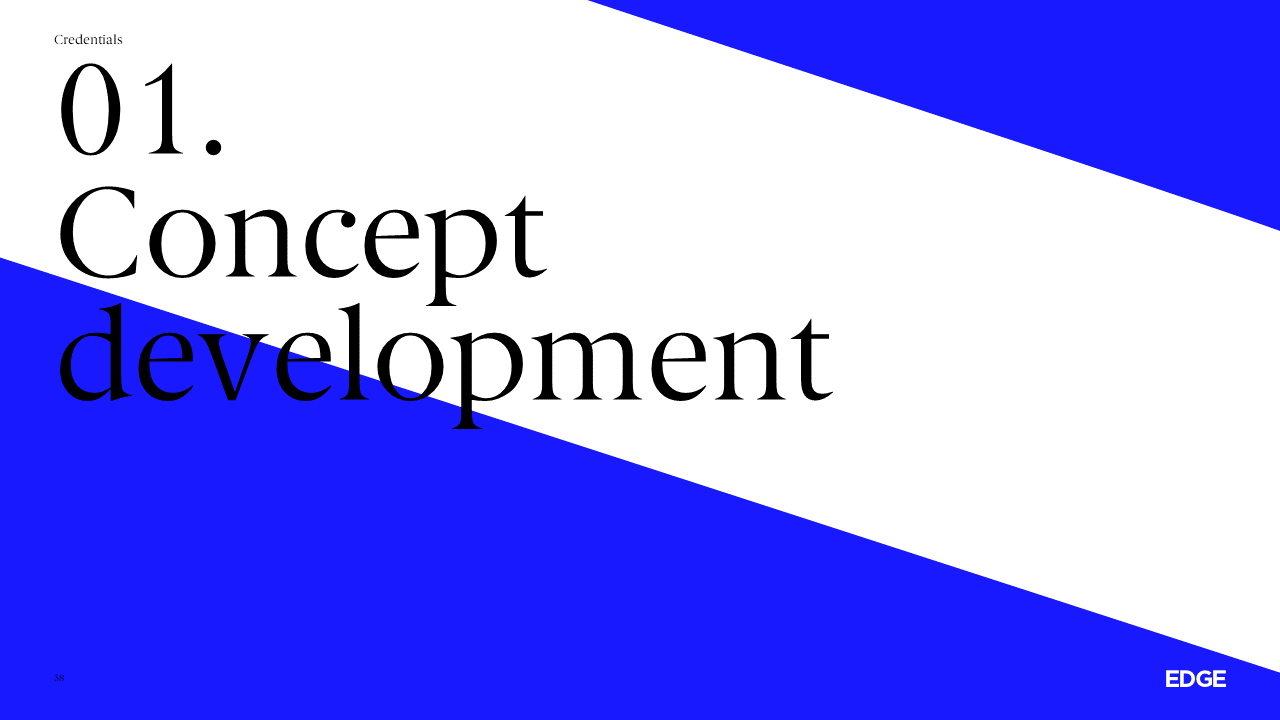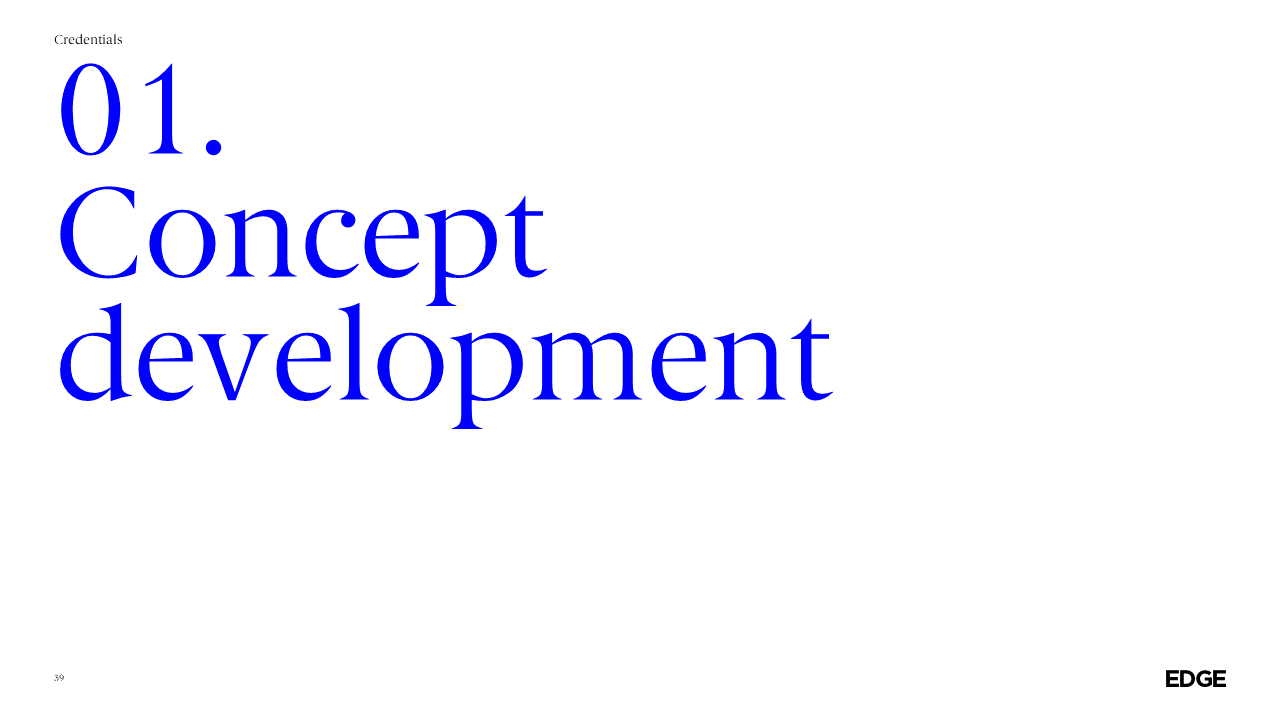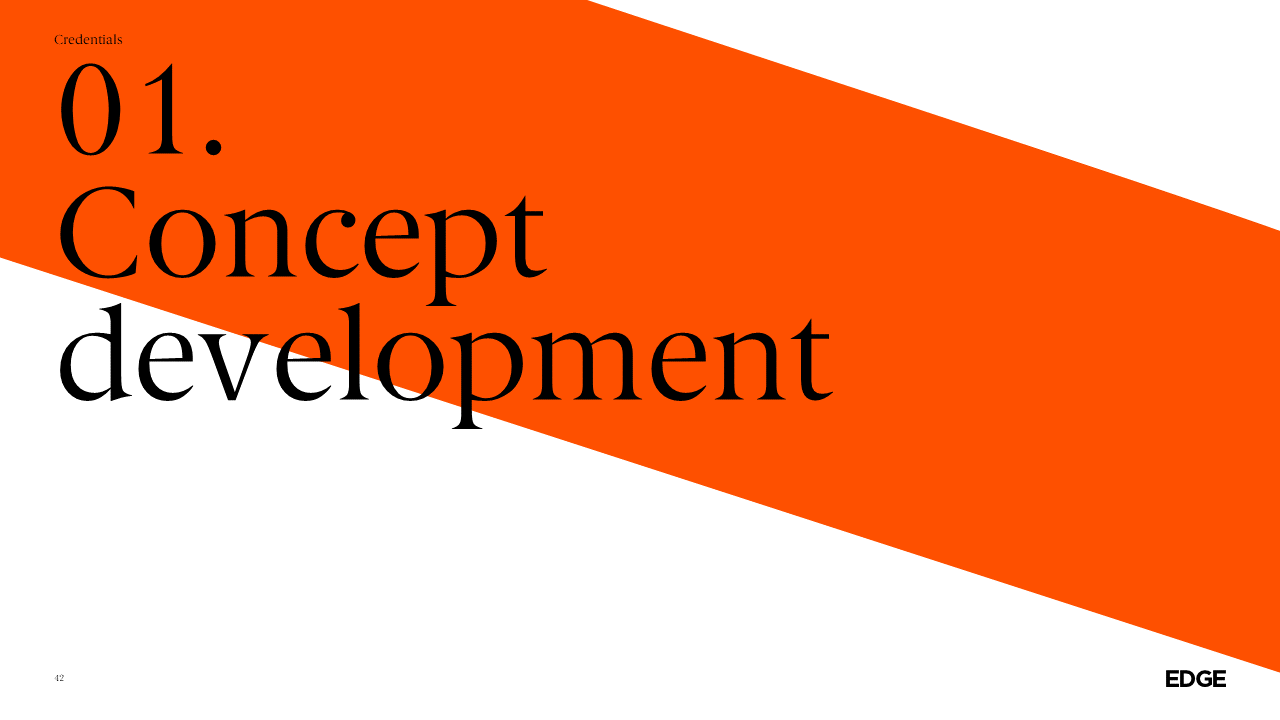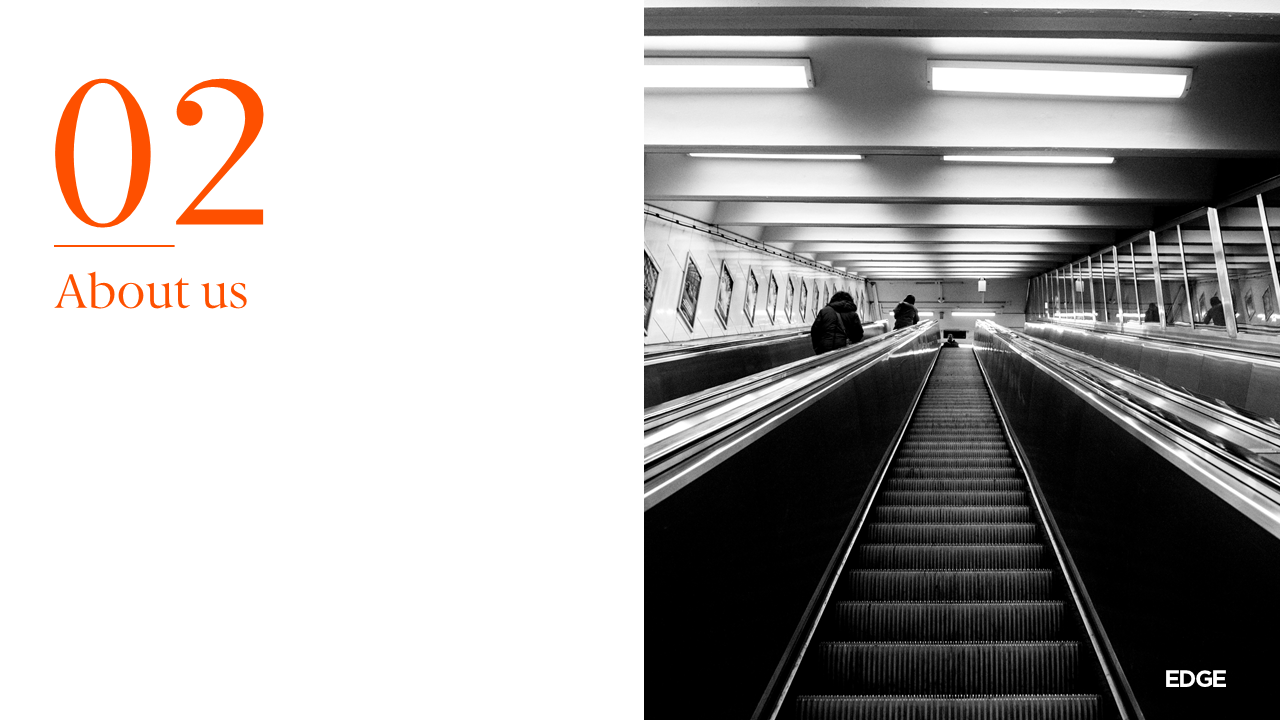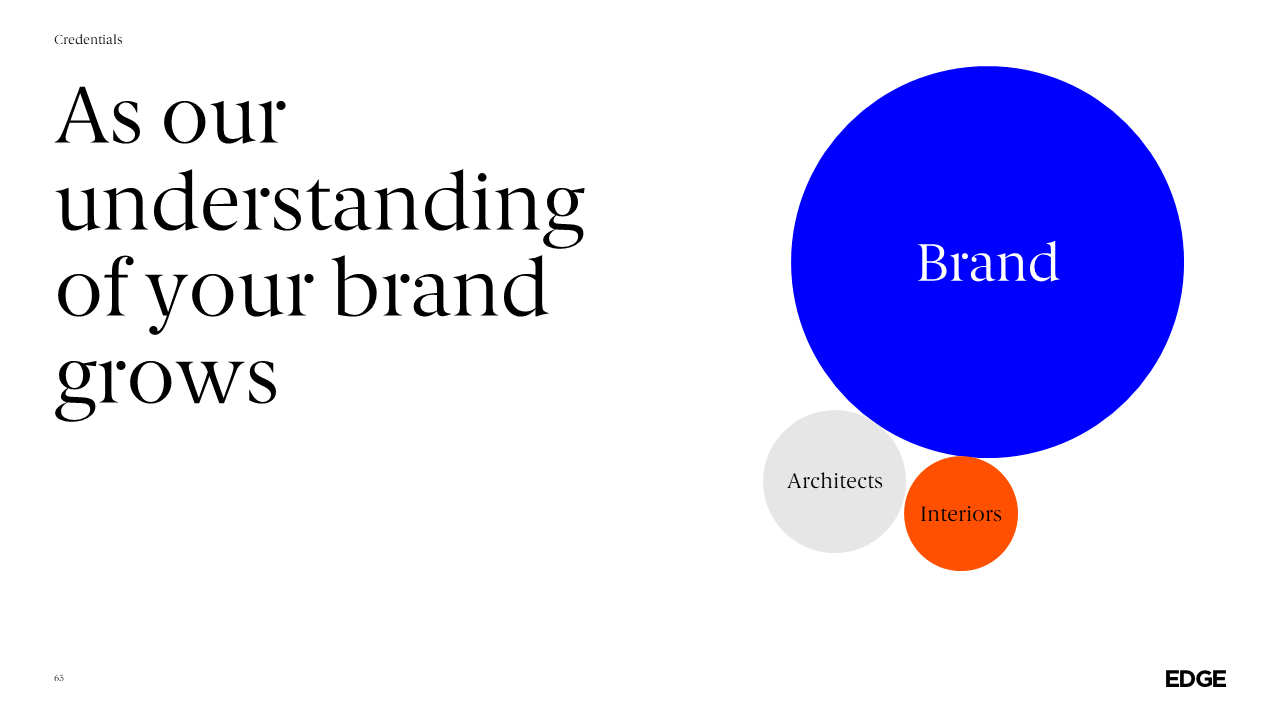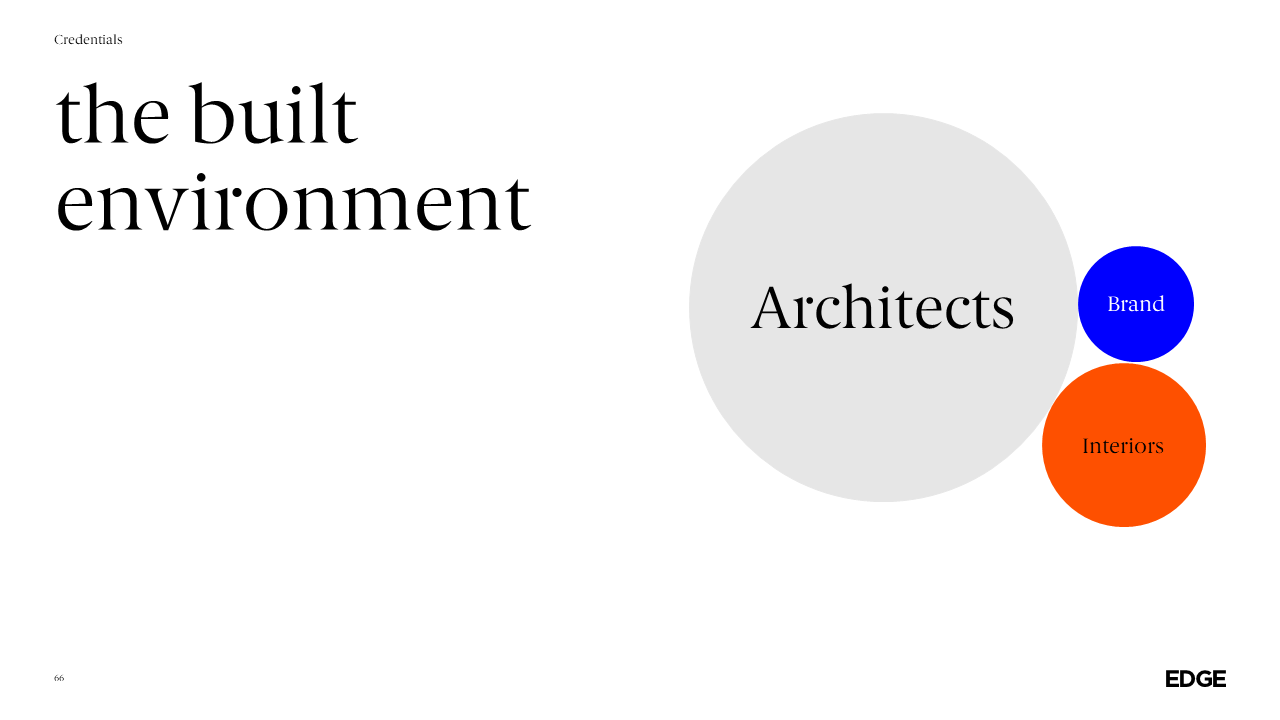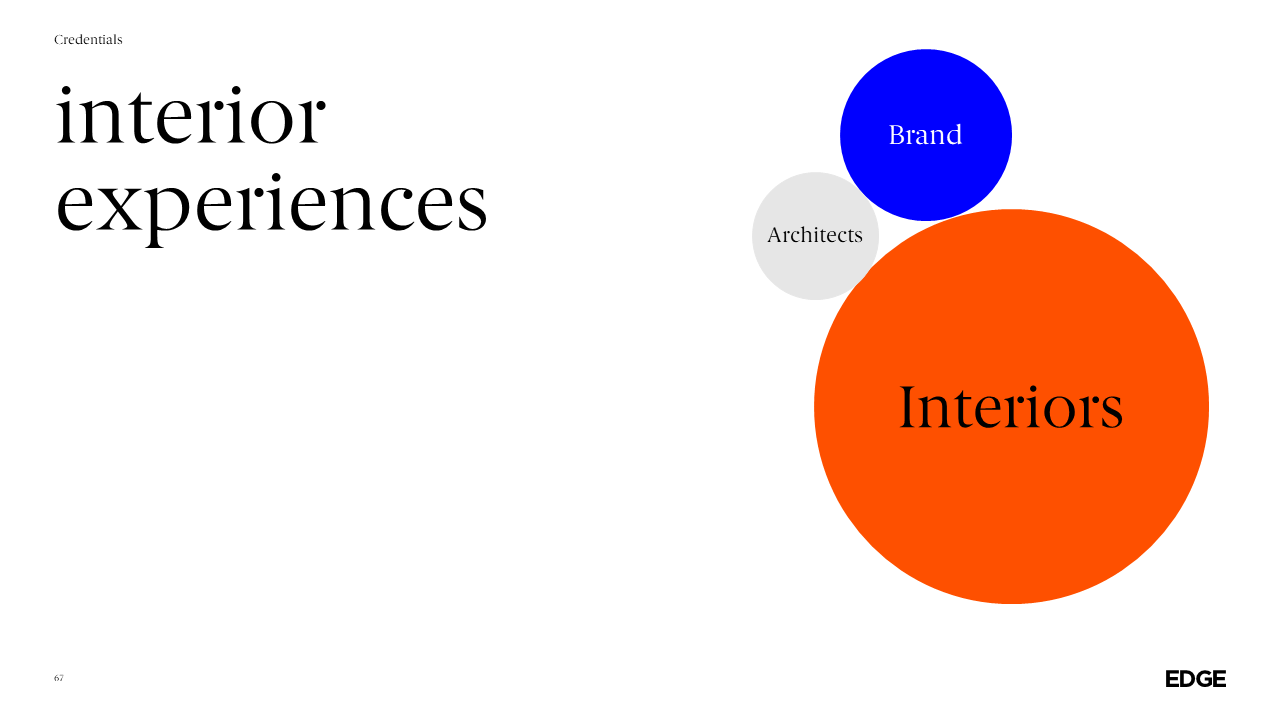 Existing case studies, plans, and credentials were redesigned to match the new brand; sections were animated to add clarity and interest when presenting, and information was placed in a navigable hierarchy to allow principals to go straight to relevant content.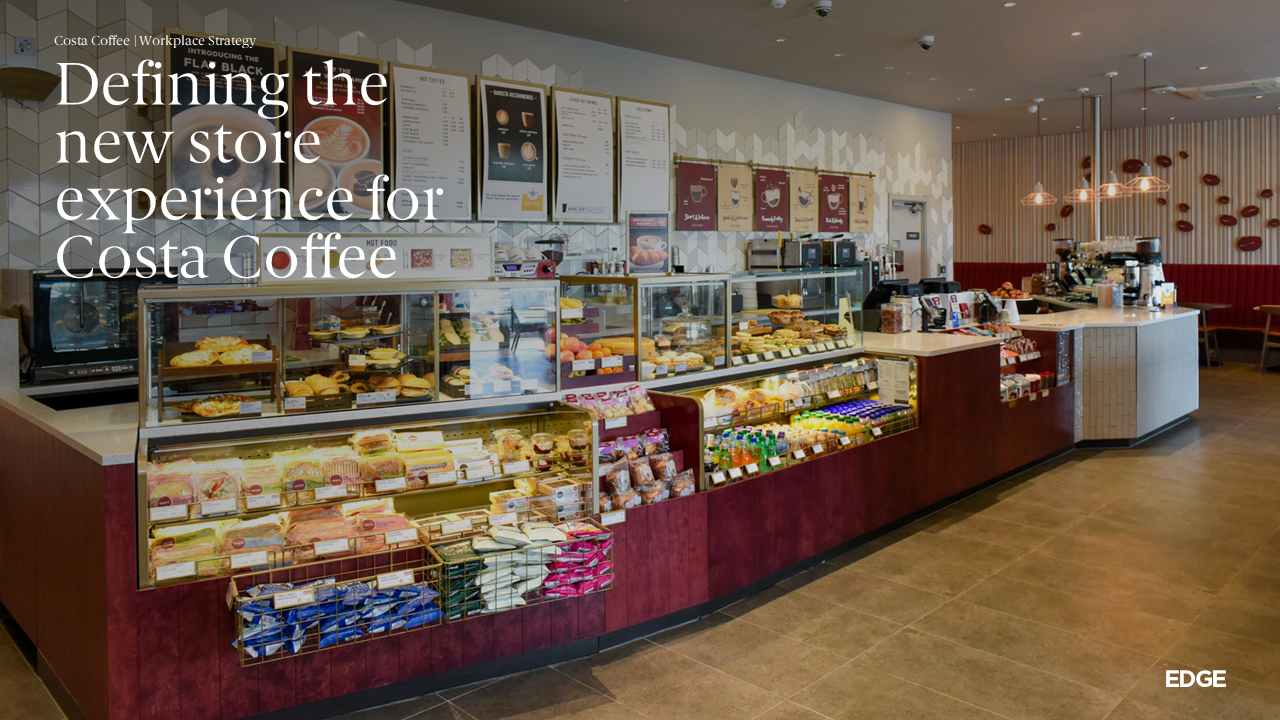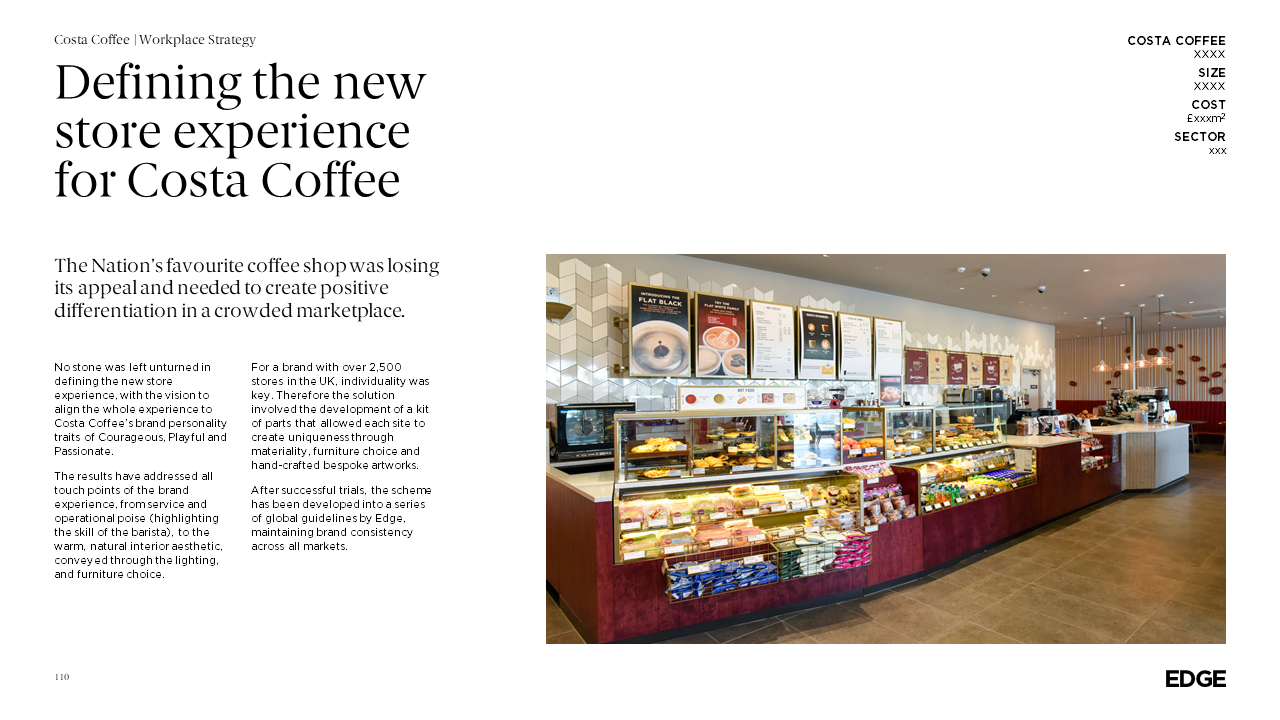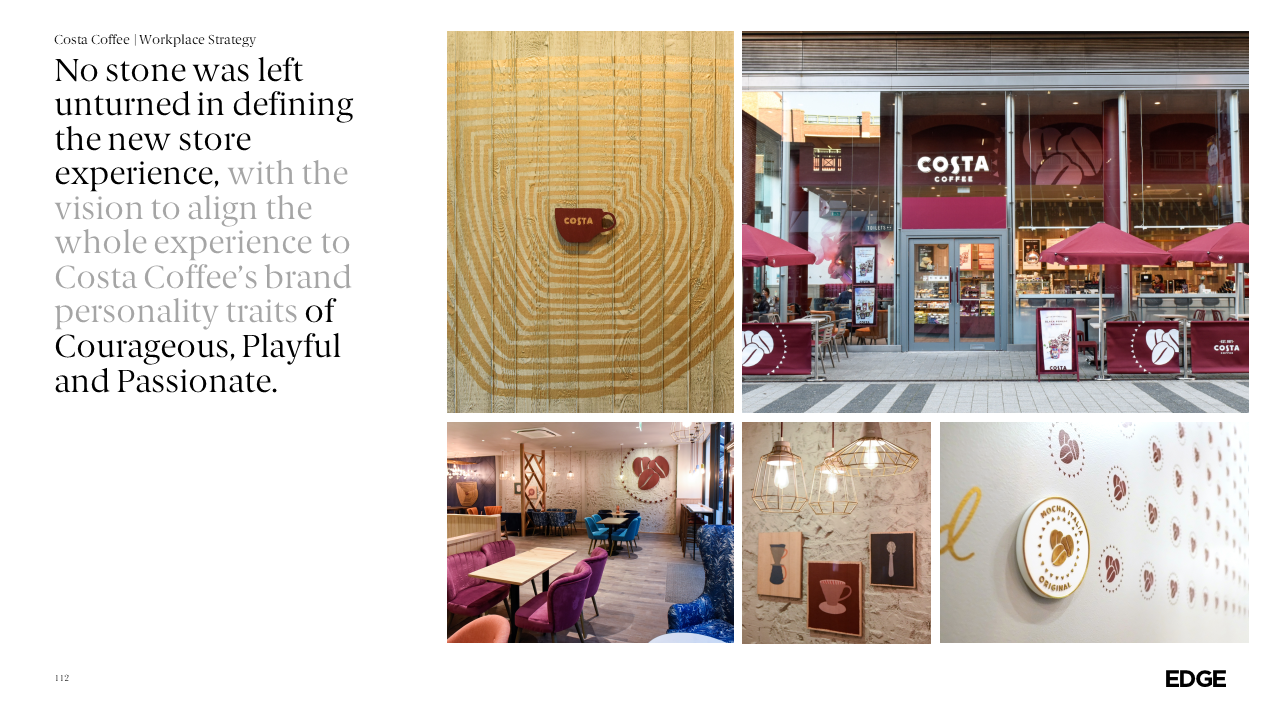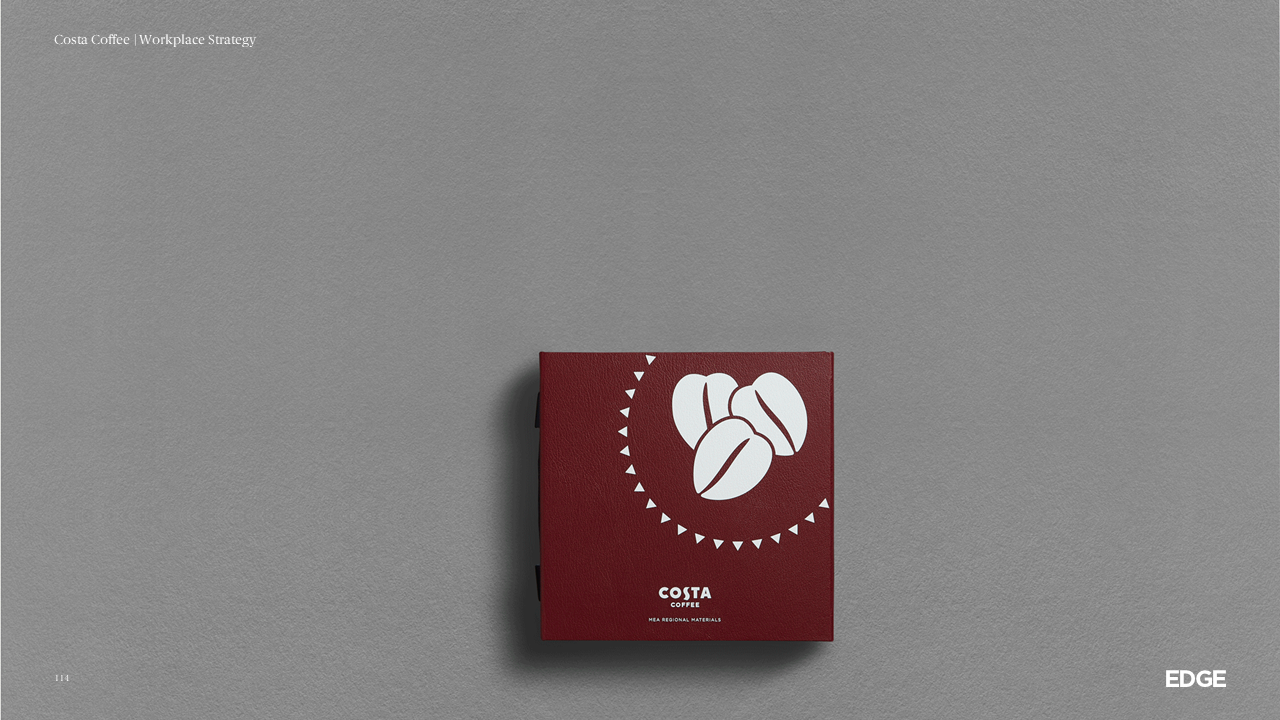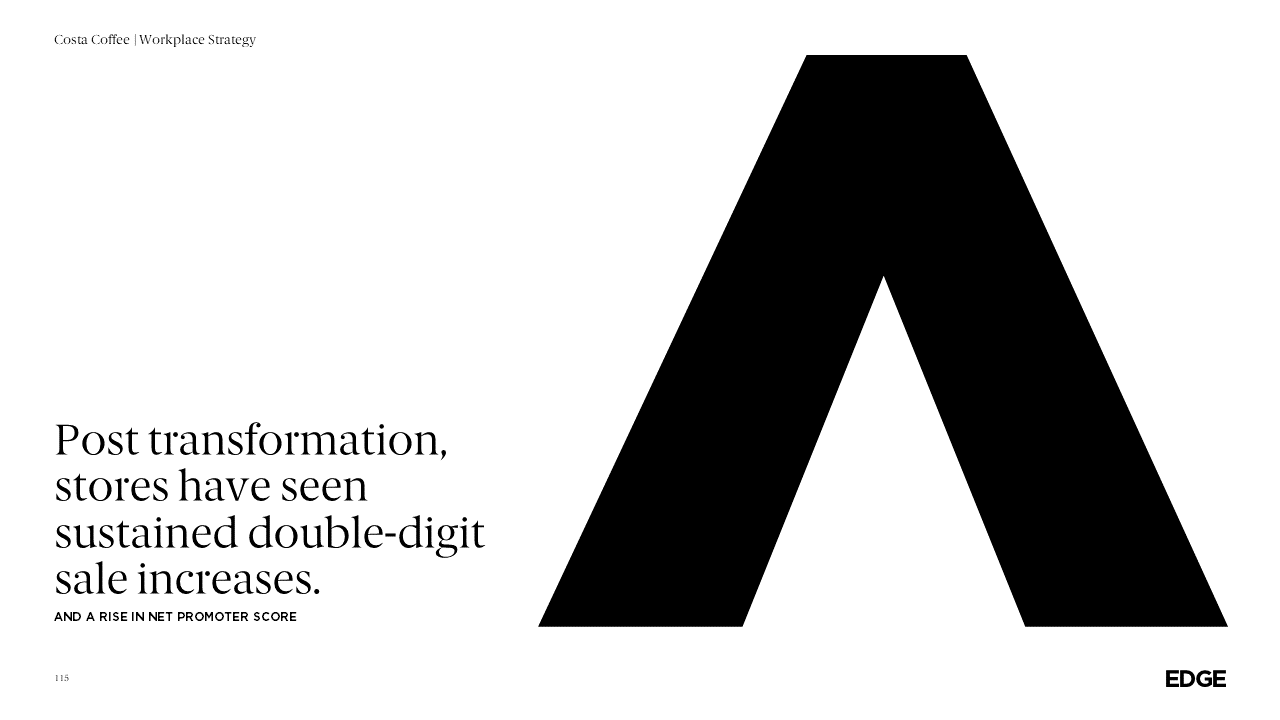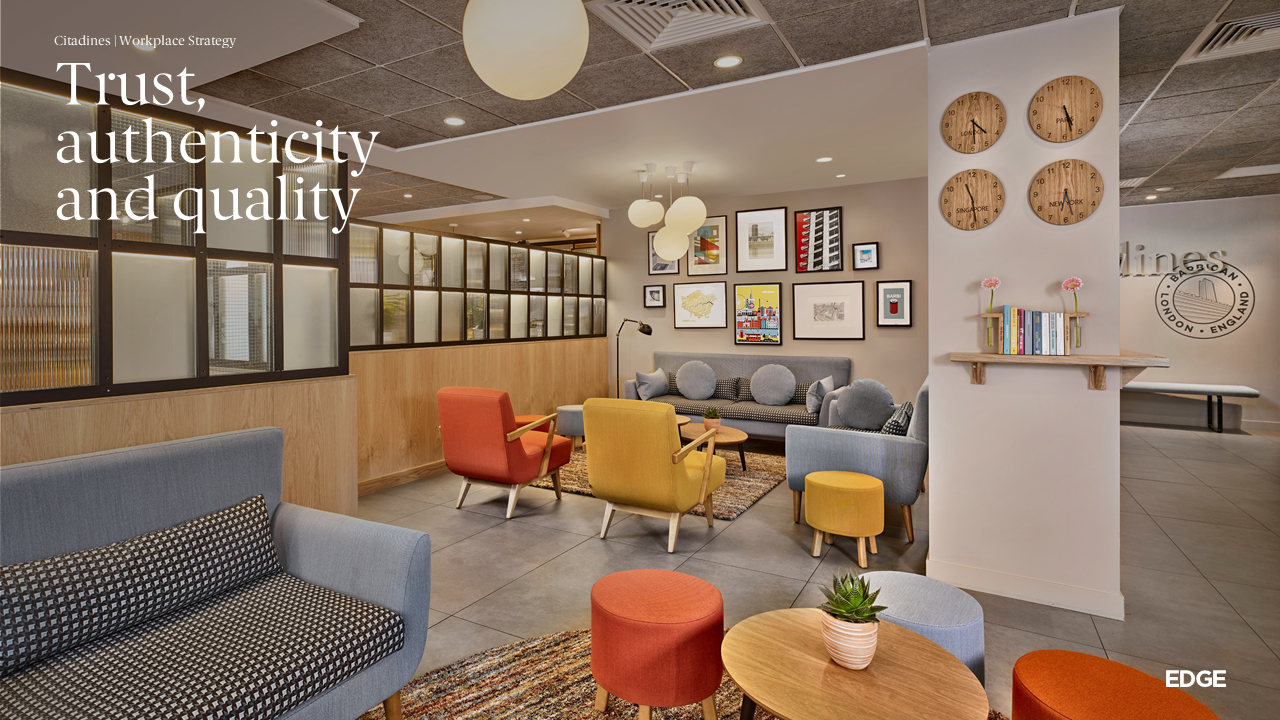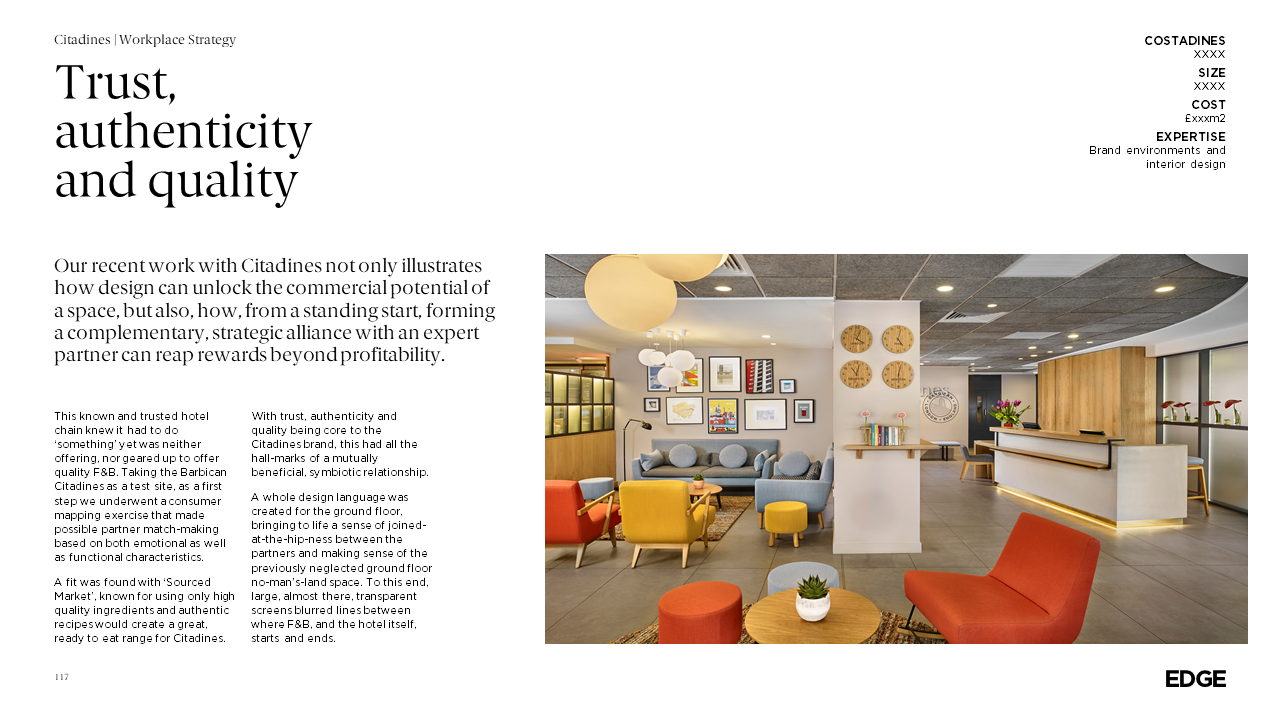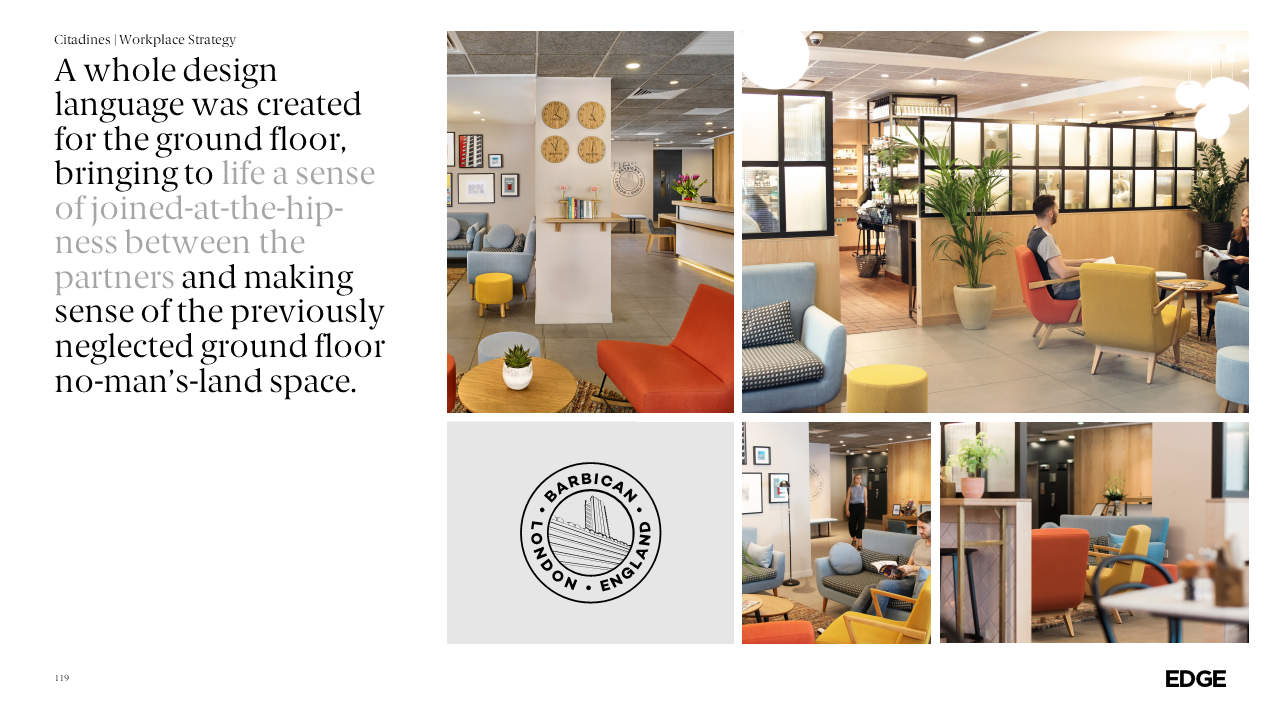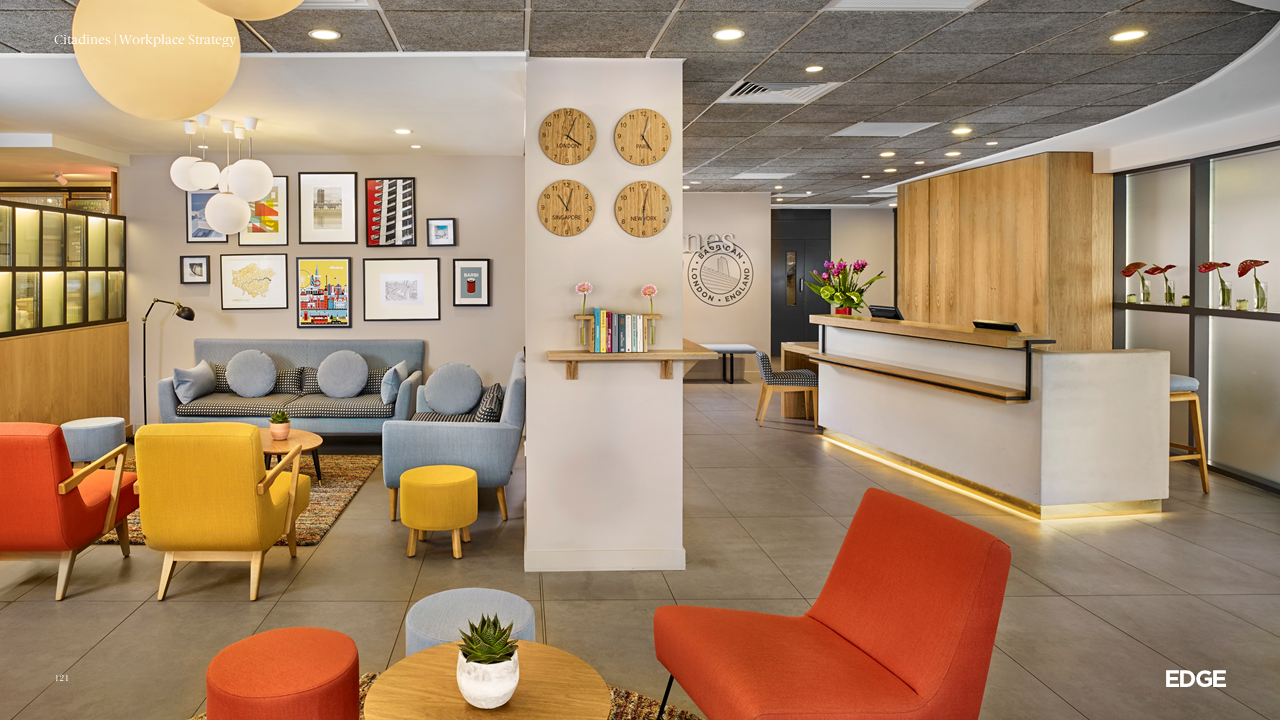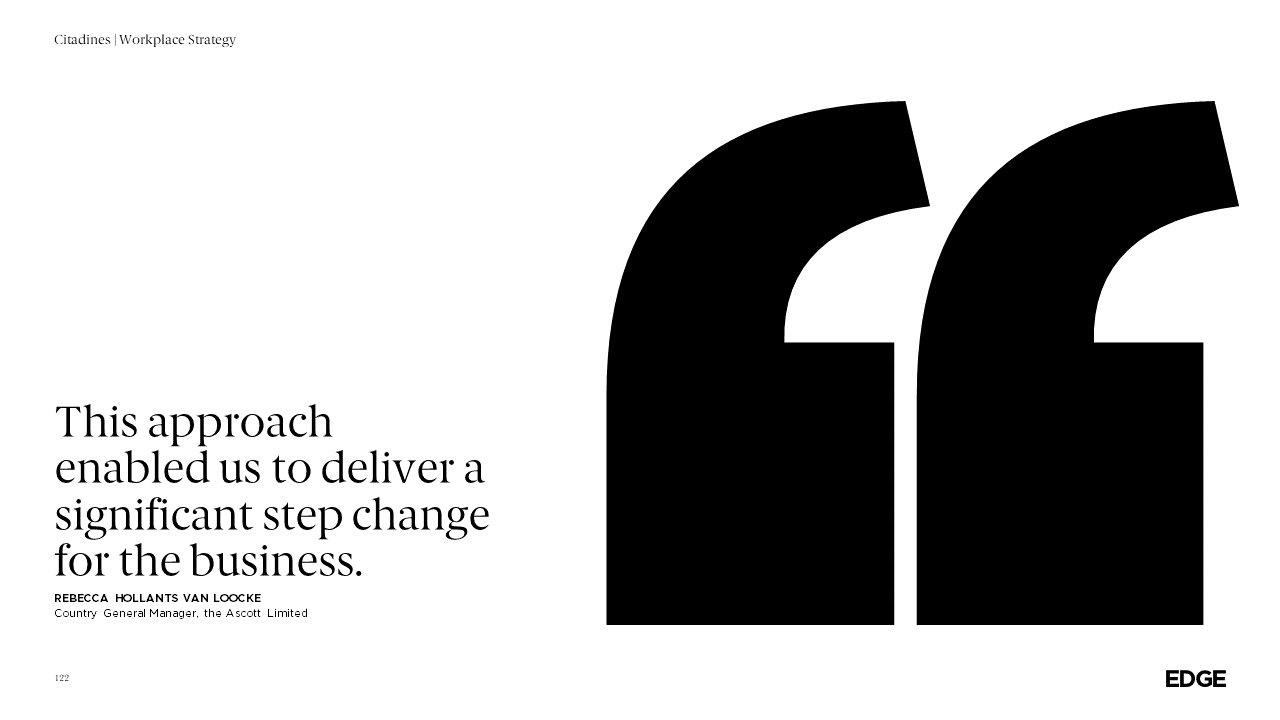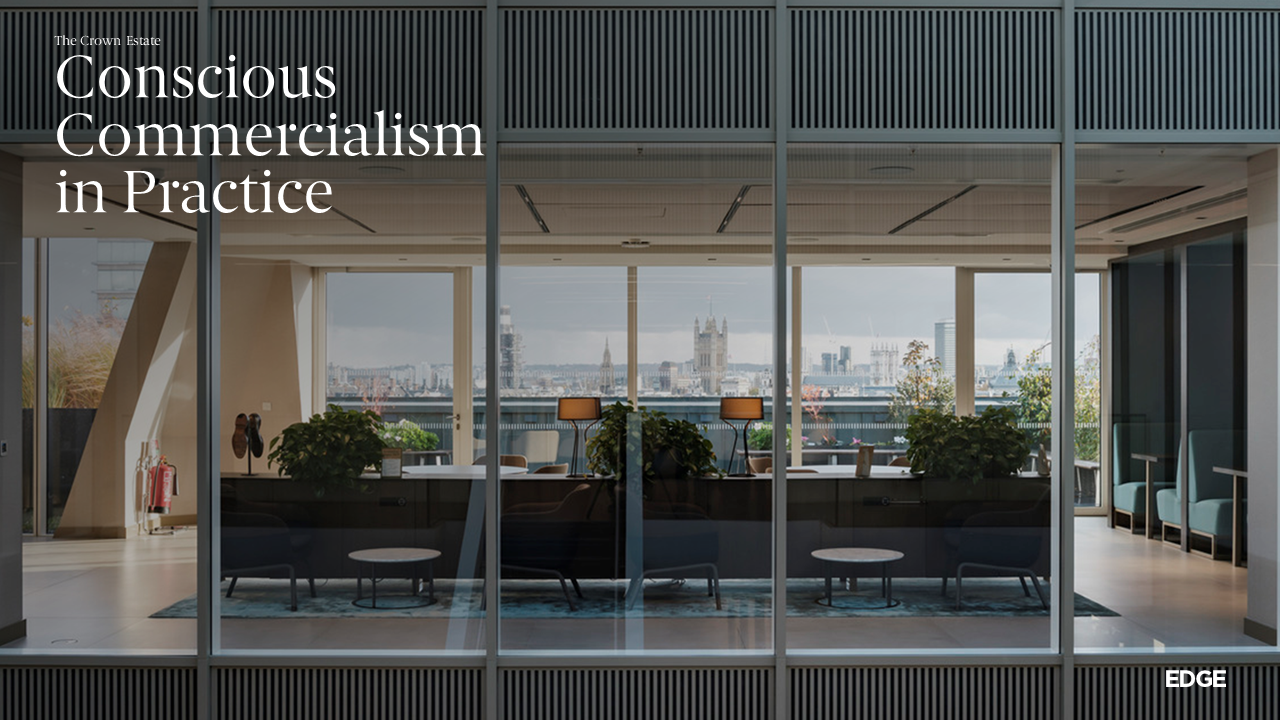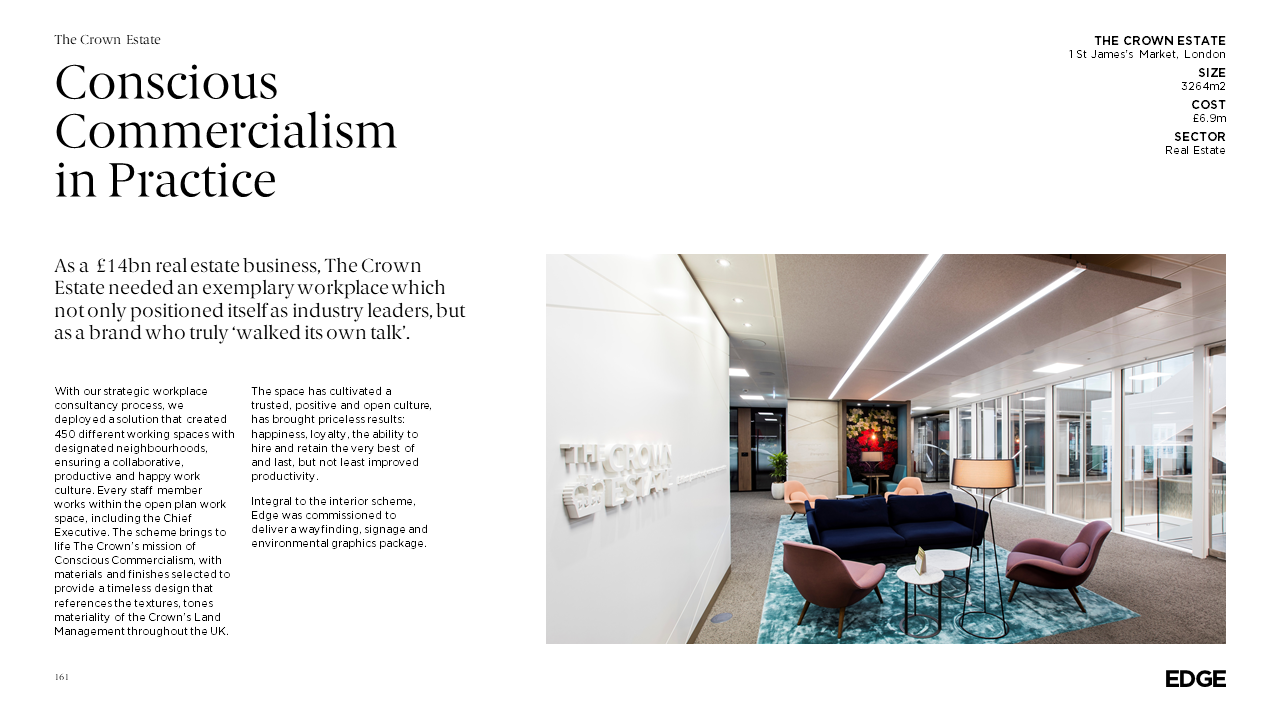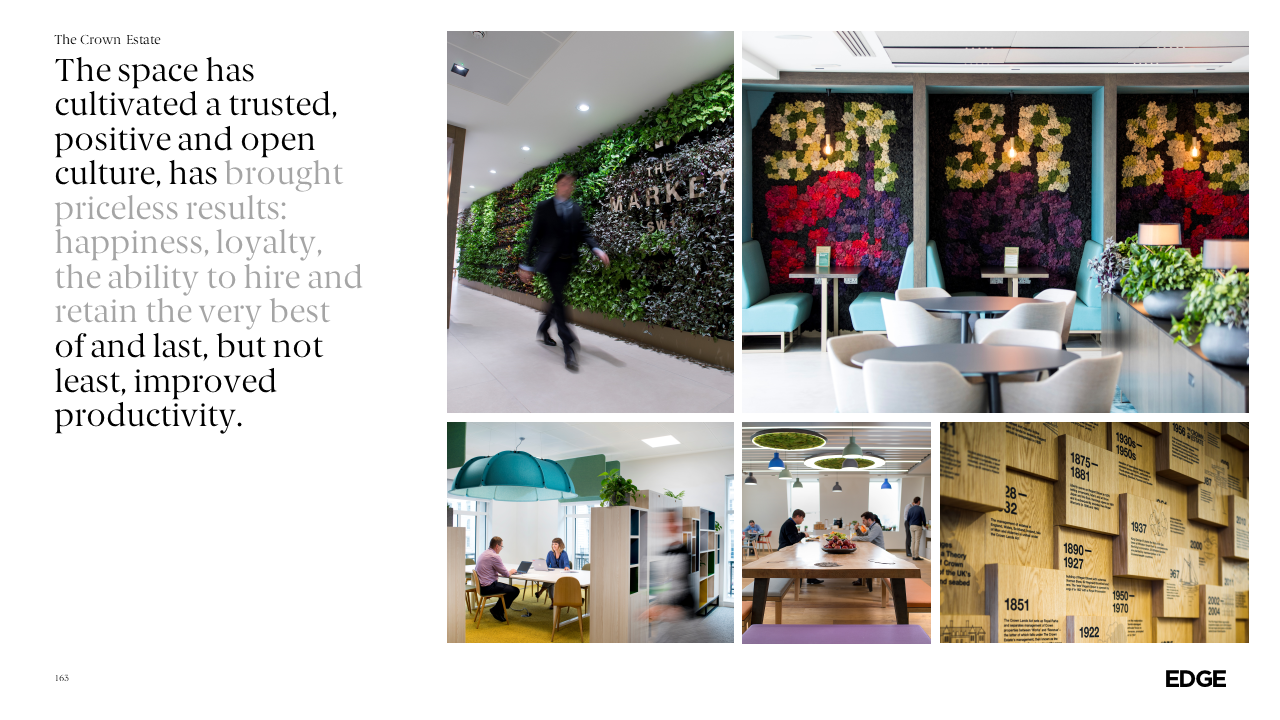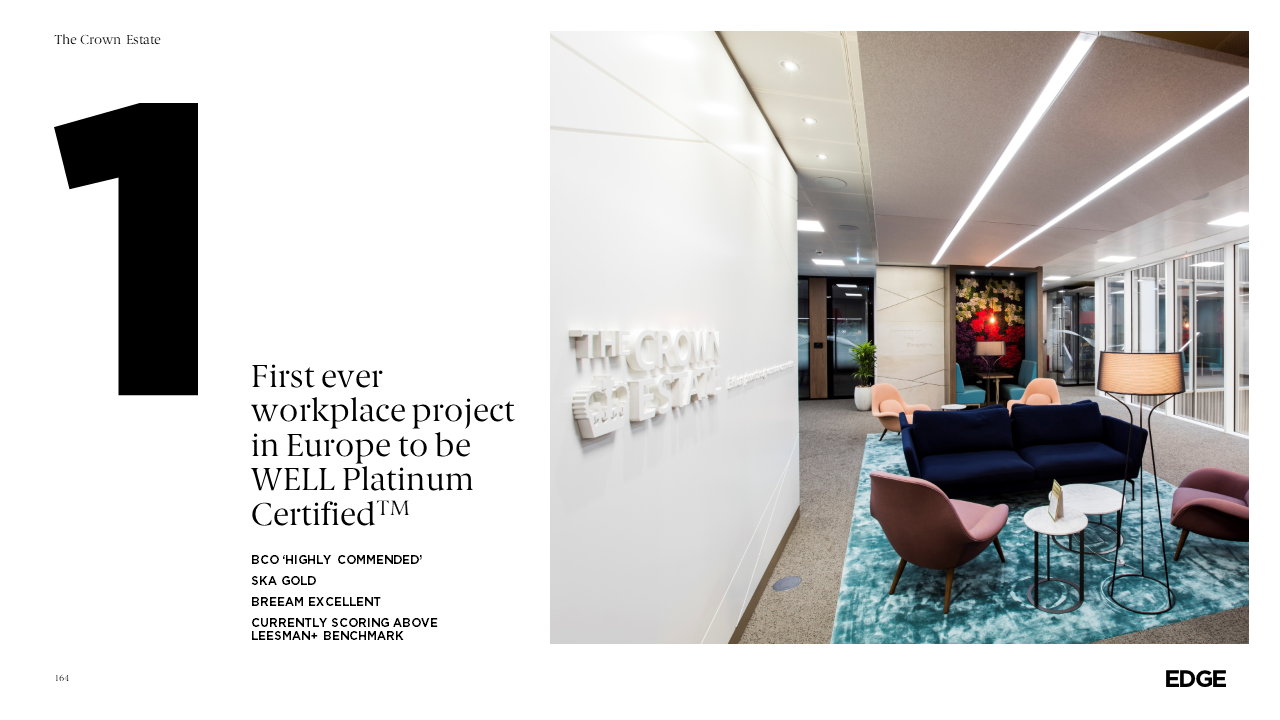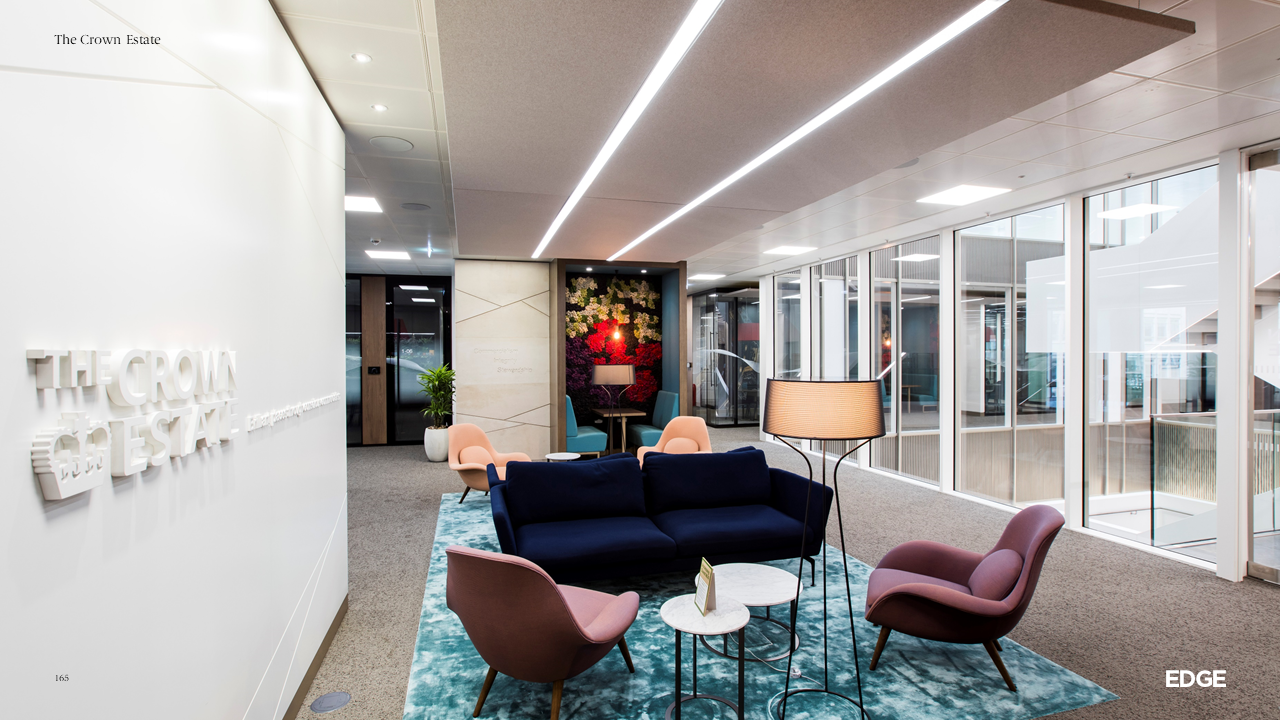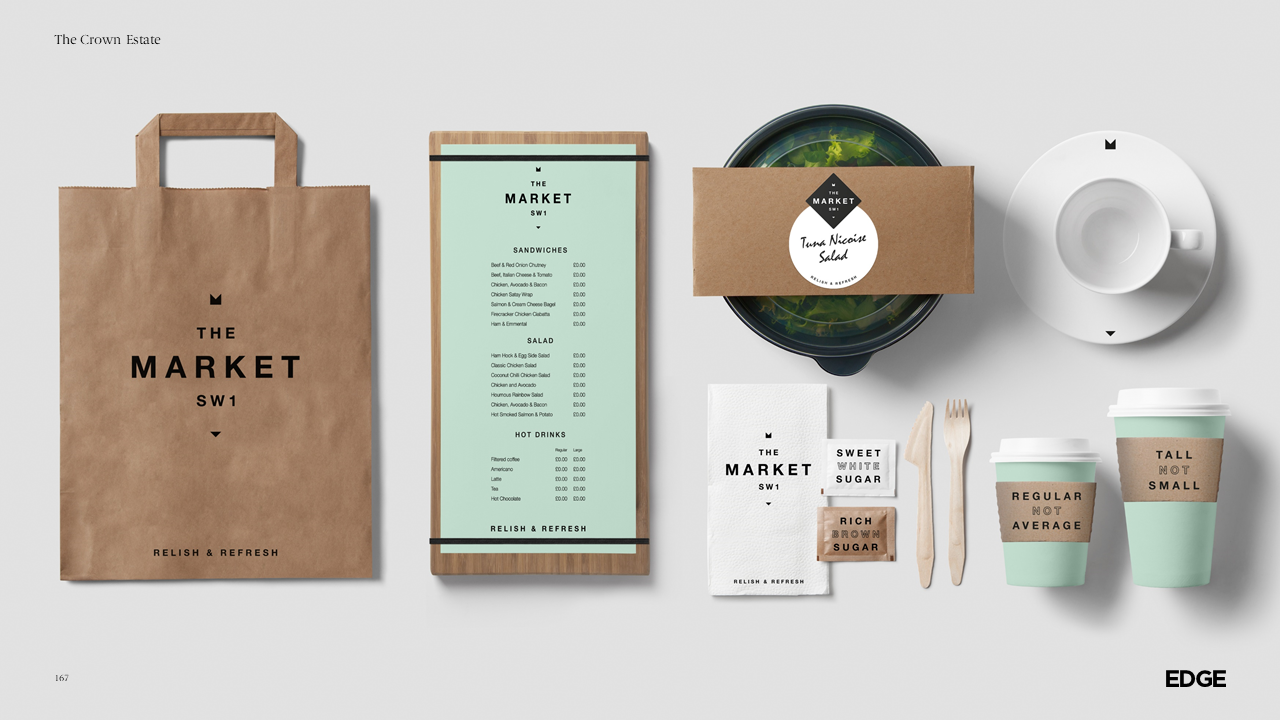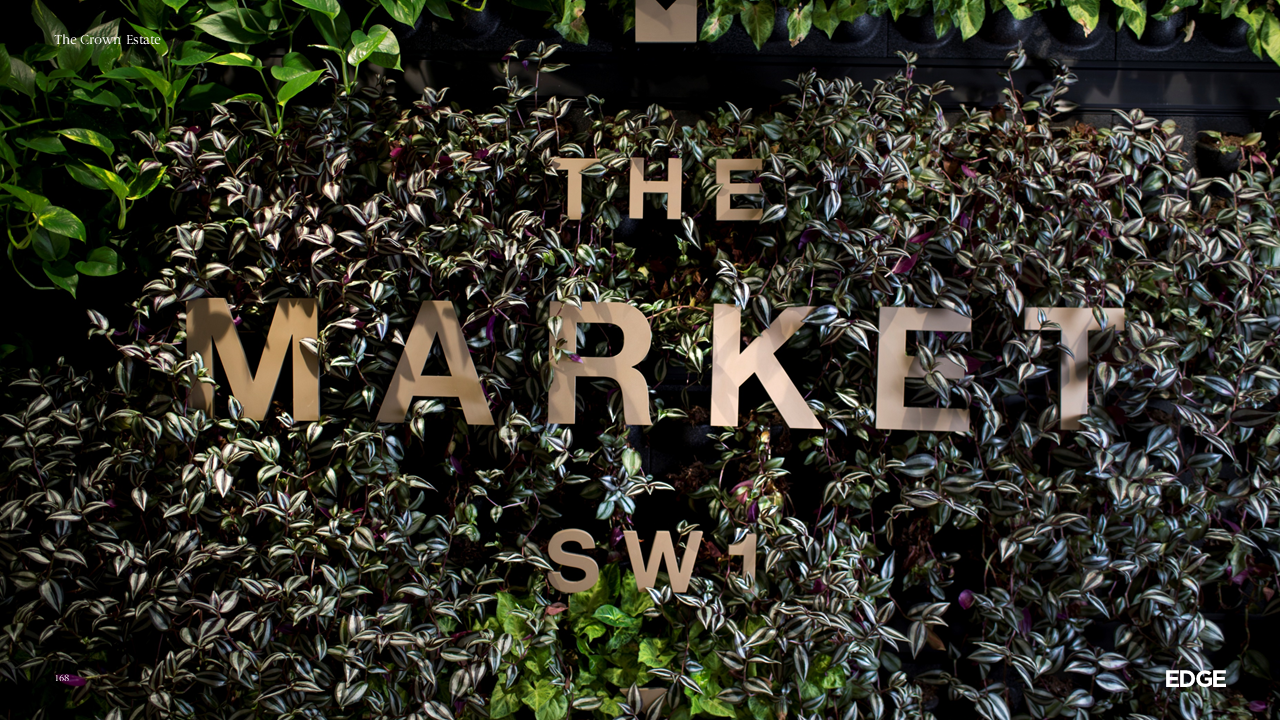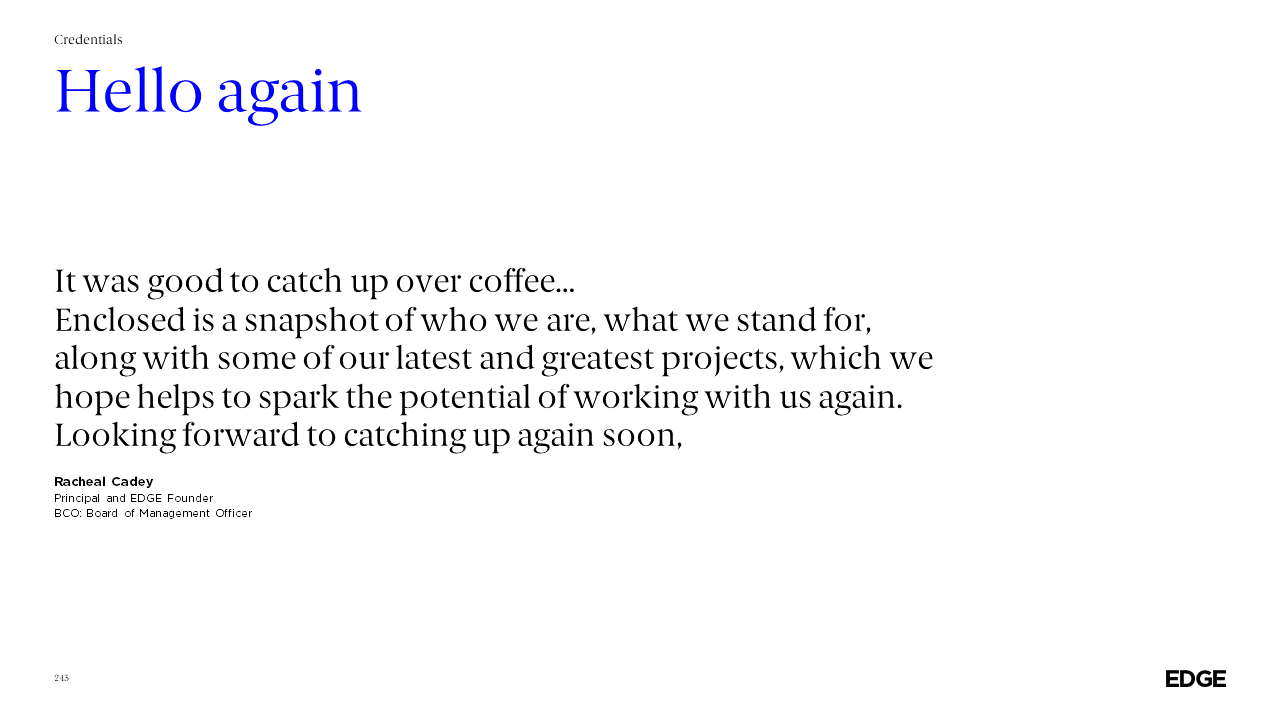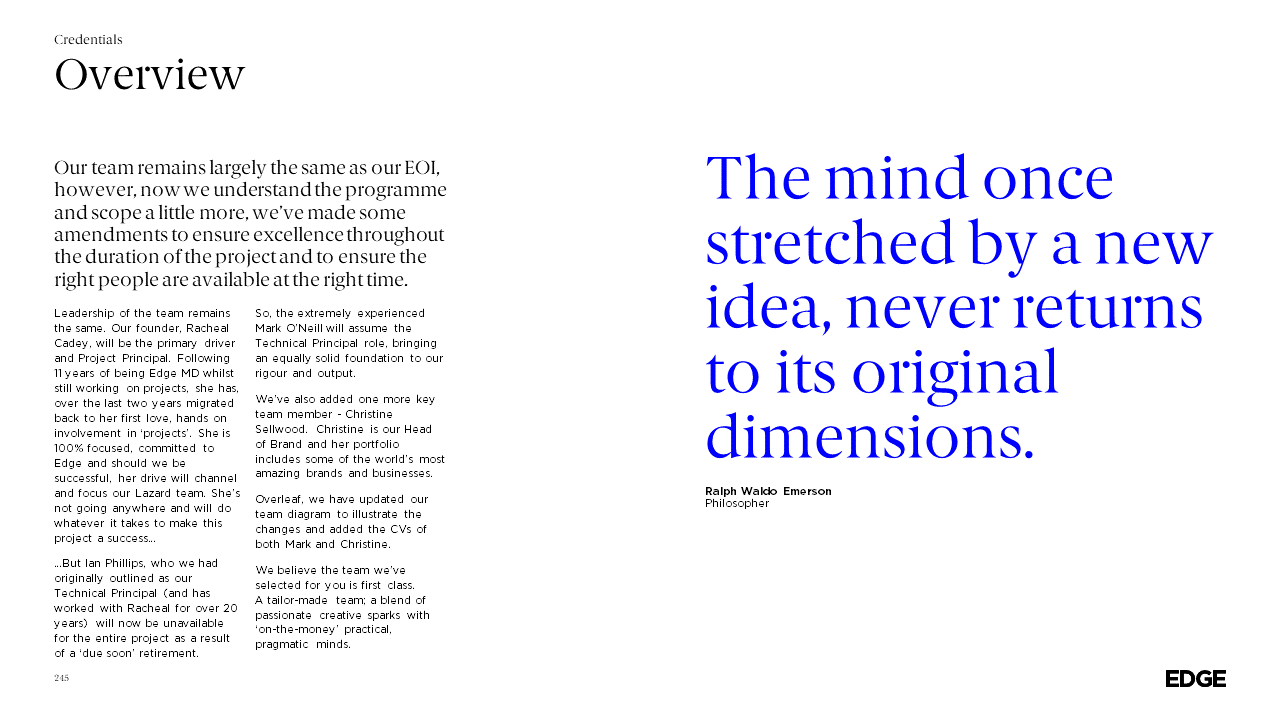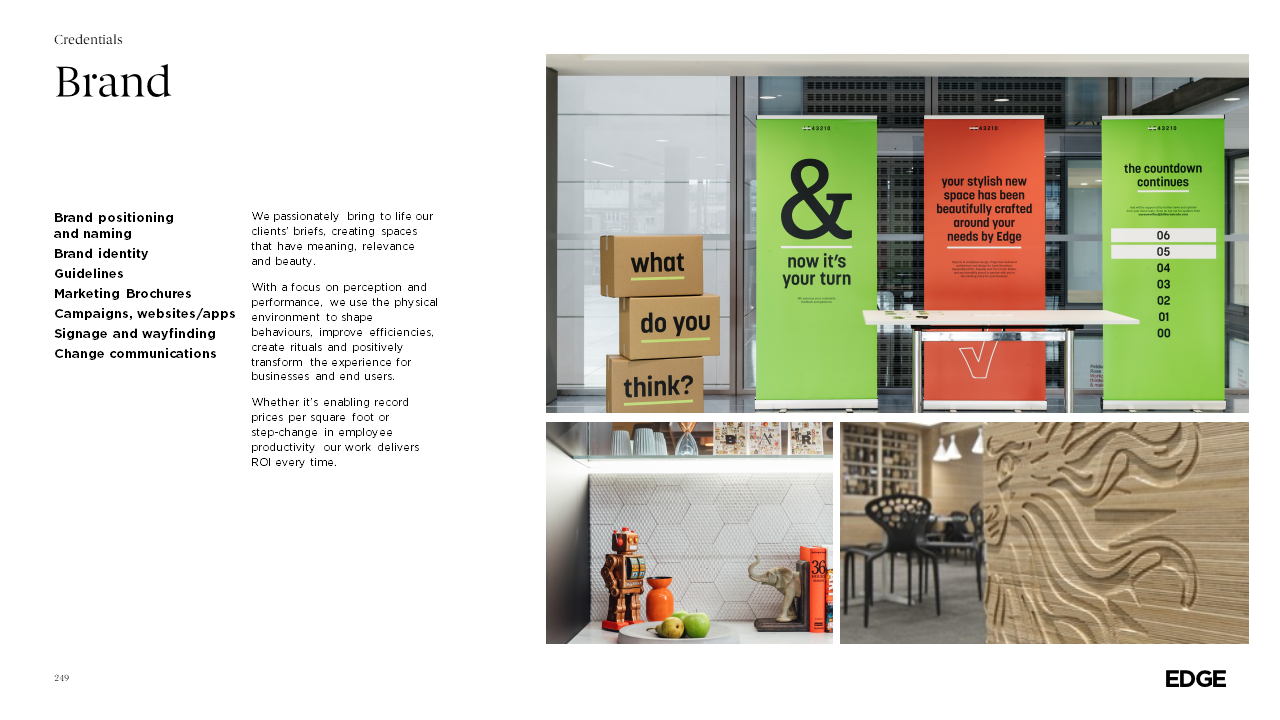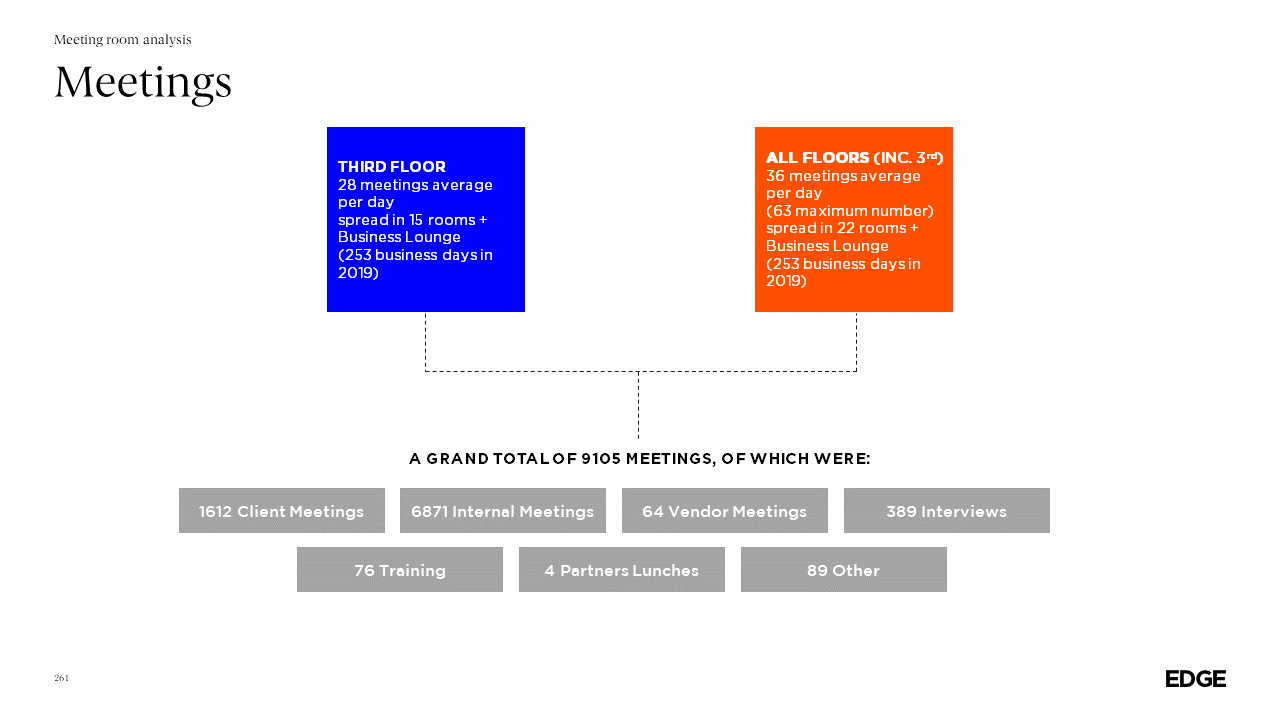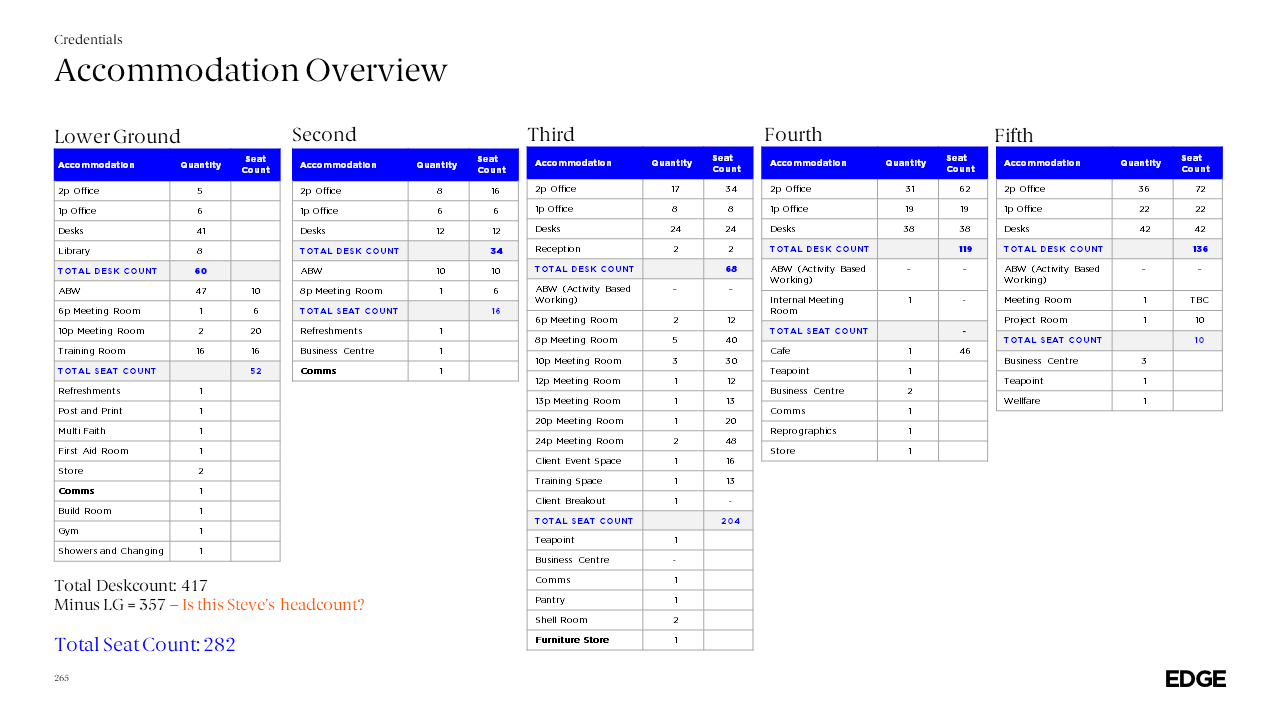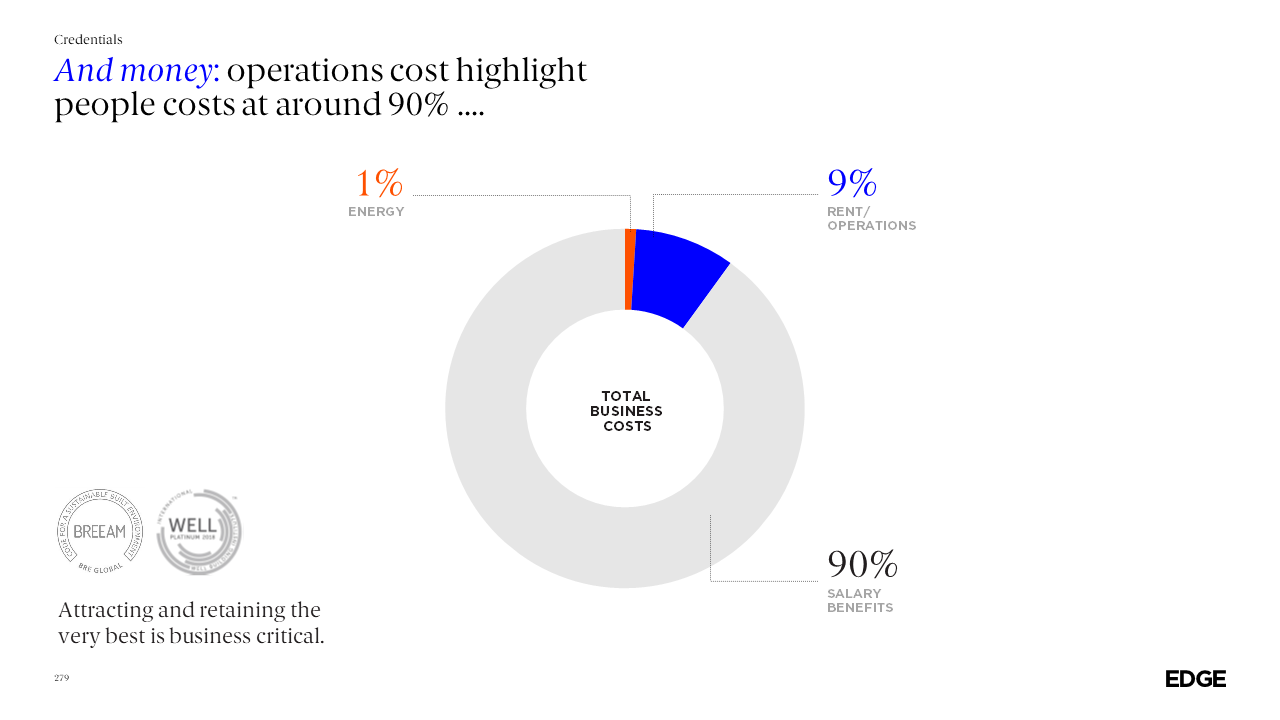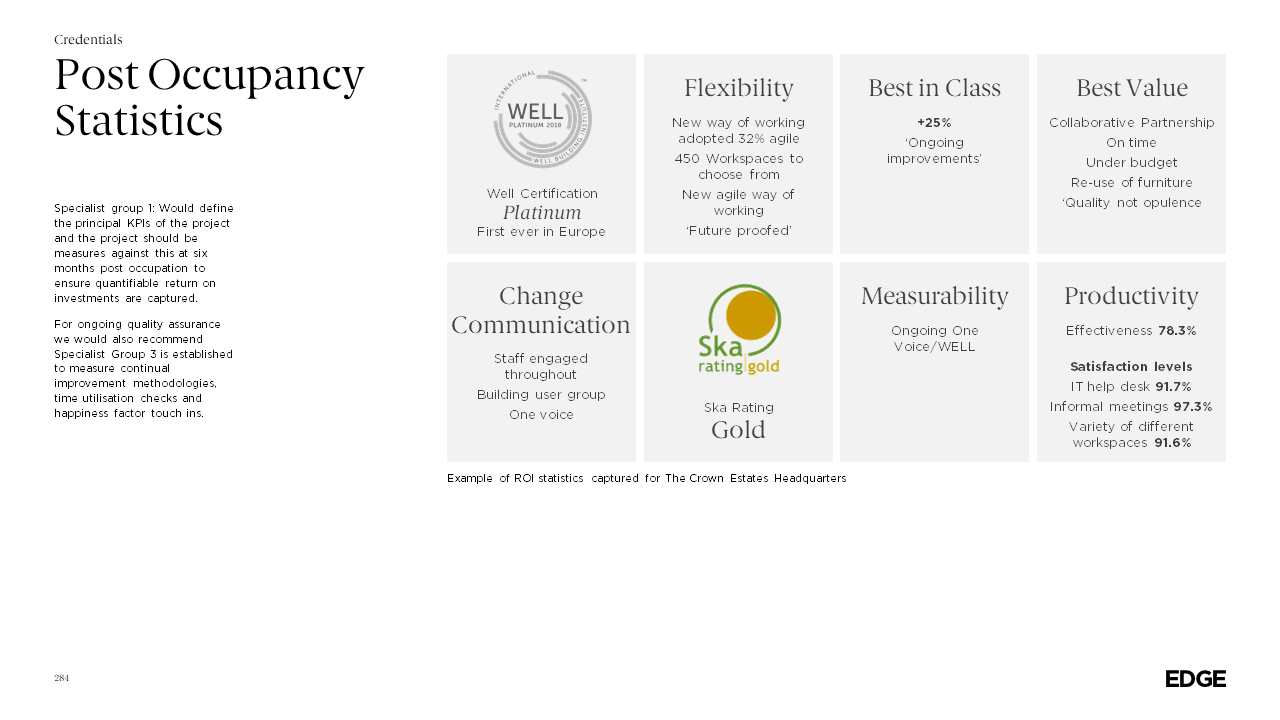 Sections were animated to aid in visual storytelling, using powerpoint objects and copy to make sure they were easily editable. 
Once completed, there were approximately 450 slides all built into one, robust template. Styles were built into the master and simple instructions were added to the deck; as well as supporting shapes and vector objects.